Teach your younger kids how to easily count numbers in the correct way and order that they go in with this fun and free printable ordinal numbers booklet.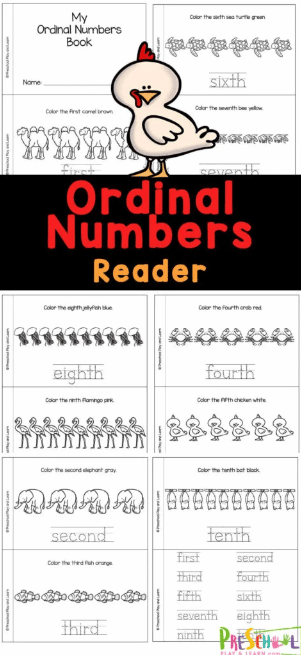 You can easily figure out how to download and print out this free printable ordinal numbers learning and counting booklet that you can make and be able to give to your kids for fun learning time.
This ordinal number free printable booklet is easy to use for teaching your kids whether it's from being in the comfort of your own home, or to use in a classroom setting full of students who are all learning at the same time in school.
Your kids are going to be able to have so much fun getting to color the pages of this free printable ordinal numbers learning booklet that you can give to them and they get to practice learning how to read and tracing the letters of the numbers being spelled too.
It's important to teach your kids the correct way to say ordinal number placements when counting. The pages in this fun and free printable ordinal number learning booklet give your kids instructions to follow to color certain specific things based on counting where they're placed.
Check out these links below for more free printable number learning worksheets.
The following two tabs change content below.
Latest posts by Isa Fernandez (see all)