These wonderful free printable number tracing worksheets are going to be the perfect thing for you to be able to use for help for teaching your younger students in preschool and kindergarten all about the numbers one through ten.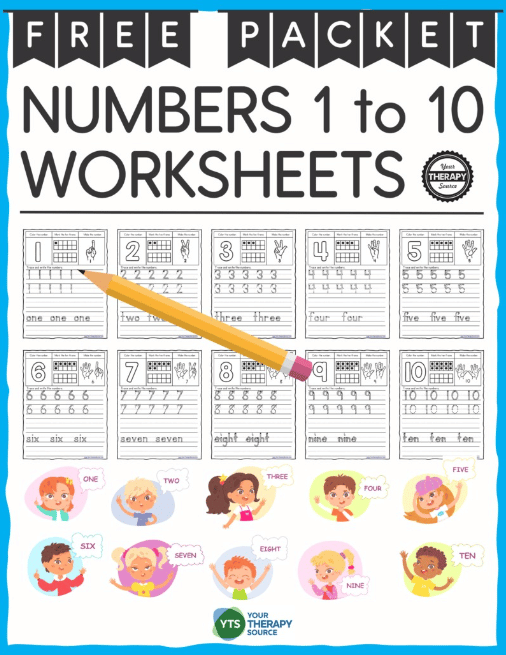 Practice building stronger number recognition skills with this fun and free printable number tracing worksheet that you can use with your younger students in school this year.
If you have a laminating machine available that works then it's the perfect time to break it out to be able to use on this great number tracing worksheet. By laminating the worksheet it creates better durability for your younger kids and they can use draw erase markers on it over and over again for repeated practice.
Your children will be able to practice tracing the number shape, and tracing the number being spelled out with this free printable pack of number tracing worksheets. There's a worksheet made and dedicated for each number counting from one to ten.
Not only will your kids be able to practice their counting and number recognition skills with these helpful free printable worksheets, but they're also be able to work on their spelling, reading, sounding out, and handwriting skills as well!
The following two tabs change content below.
Latest posts by Isa Fernandez (see all)