Check out this fun and free printable farm themed number tracing strips to be able to give to your younger students to be apart of their study lesson plans in school this year.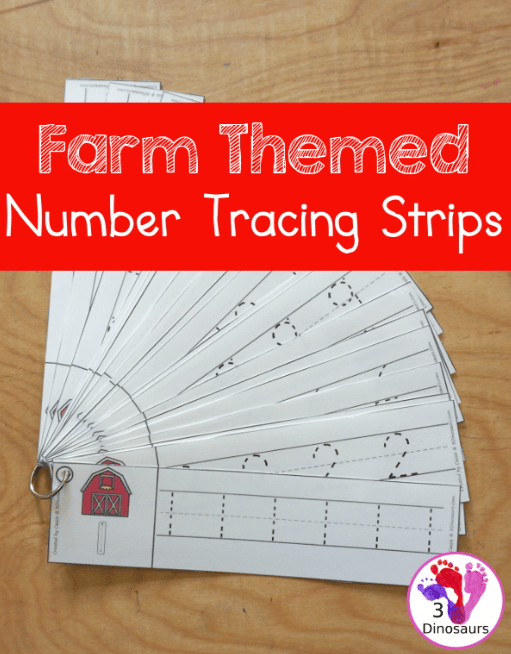 These fun and free printable farm themed number tracing strips are the perfect learning activity to be able to add to your preschoolers, kindergartners, and Pre-K study lesson plans.
Whether you choose to teach your kids from while being in the comfort of your own home, or teaching a classroom full of children in a school setting these are the perfect number tracing strips
Teach your children how to build strong number recognition skills with these excellent free printable farm themed number tracing strips.
Easily download and print out these farm themed number tracing strips and cut them out to be able give to your kids so that they can practice tracing the shape of the numbers repeatedly.
If you have a laminating machine available for you to be able to use then it is highly recommended to use one on the number tracing strips after cutting them out so that they can use draw erase markers on the laminated strips to use over and over again.
Check out these links below for more free printable number learning activities.
CLICK HERE for hundreds of free homeschool printables
Be sure to follow the Free Homeschool Printables and Worksheets board on Pinterest.
The following two tabs change content below.
Latest posts by Isa Fernandez (see all)