Check out these super fun and free to print number themed playdough mats to use for giving to your kids to help with learning and also having a good time with.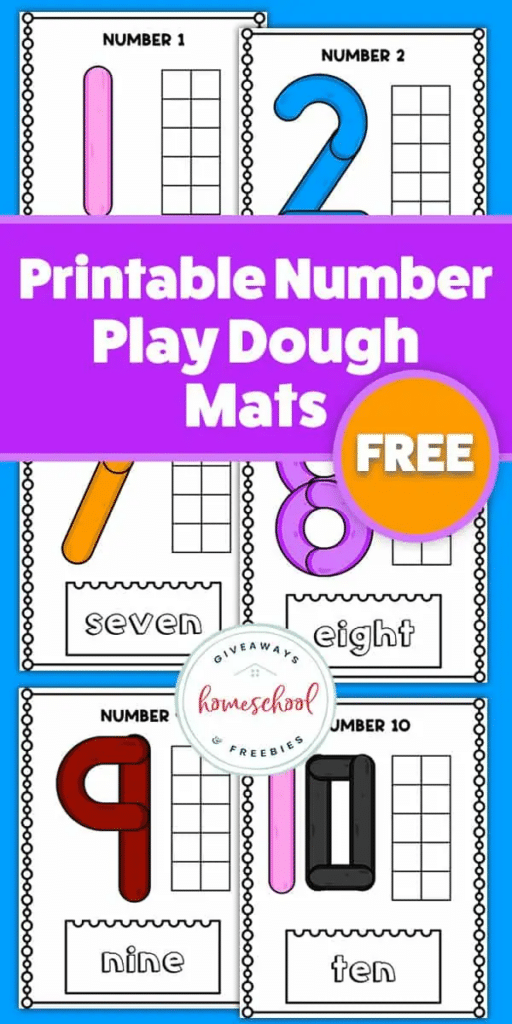 Whether you want to give your kids something to have fun with or if you're looking for a little extra learning activities to add to your current math study lesson plans in school, these wonderful free to print number playdough mats are the perfect thing for all occasions!
When you think about it, kids love playing with playdough, it's good for soothing them, color recognition practice, and using their hands while getting to keep them off using screens so much. Make playing with playdough educational by giving kids these free to print number themed playdough mats that are free to print and great for adding to school lesson plans.
If you have a laminating machine available to use it's best recommended that you use it on these number 1-10 themed playdough mats for the extra added support and long lasting durability. When laminated the playdough won't stick as easily to the pages and they can last a much longer time for future repeated uses which makes it the best free printable activity for your kids to enjoy having.
Check out these links below for more free printable playdough mats.
The following two tabs change content below.
Latest posts by Isa Fernandez (see all)