Check out these nice, fun, and free printable bookmarks for your kids to enjoy with a New Year's theme to them.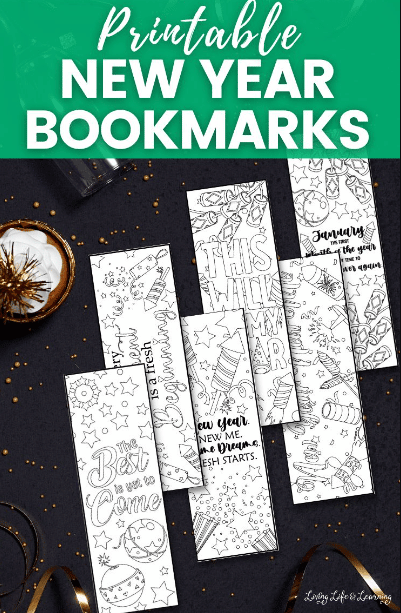 You can easily download and print out these bookmarks for New Year's and give to your kids so they can have fun coloring and decorating them all for free to use for their school reading or just fun reading in their free time.
Kids of all ages and even adults too can enjoy using these free to print New Year's themed bookmarks for all of their reading purposes.
You can choose to add these free to print New Year's bookmarks as a fun part of your current study lesson plans, or you can give them to your kids simply to do for fun in their free time keeping them busy, entertained, and occupied at home or wherever you choose to do them.
Make sure to have all of your favorite colored crayons, markers, and colored pencils out and ready to use for coloring and decorating these pretty and fun New Year's bookmarks.
You can get really creative and decorate these bookmarks however you'd like with stickers and ribbons just to name a couple ideas. If you have a laminating machine that also helps with giving the bookmarks better durability to last a longer time.
Check out these links below for more free printable bookmarks for kids.
The following two tabs change content below.
Latest posts by Isa Fernandez (see all)