Use these letter N is for nest learning worksheets to add to your preschooler's study lesson plans for going through the letters of the alphabet to make learning easy and fun.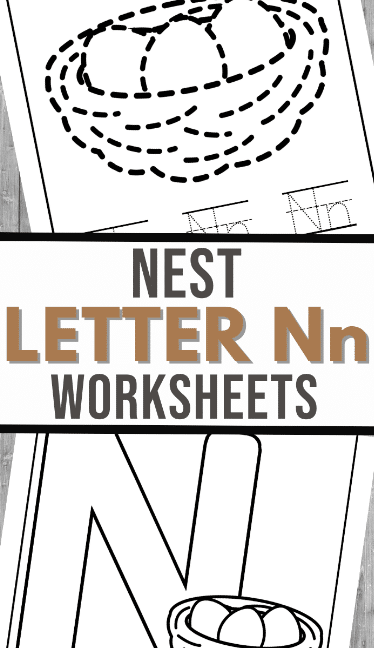 These fun and free to print letter N is for nest themed learning activity worksheets are absolutely perfect for kids in preschool and preschool learning the alphabet in school this year whether you're choosing to teach your kids from home or if you're in charge of a larger classroom full of students who are all learning at the same time.
Get together all of your most favorite colored crayons, markers, colored pencils, or whatever else it is that you may have available and prefer to use for coloring and decorating awesome fun and free to print letter N themed learning activity worksheet pages.
There are tons of different kinds of learning exercises that your kids can pick and choose from which ones they're excited about doing first or which ones you want to choose to include in your current study lesson plans or choose to leave out.
You can easily incorporate these letter N themed learning activity worksheets as extra practice or for review purposes, whatever works best for you and your student!
Check out these links below for more free printable letter learning activities.
The following two tabs change content below.
Latest posts by Isa Fernandez (see all)