Check out these preschool letter tracing worksheets for your younger learners to have to be able to work on their handwriting and learn more about the letters of the alphabet.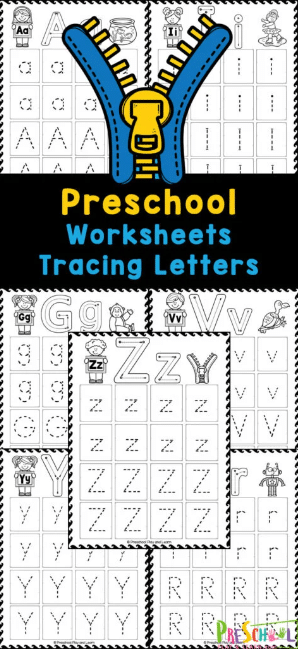 I guarantee that you will find these preschool letter tracing worksheets to be super helpful for making learning for your students and teaching them much easier as they fit in perfectly with whatever kind of current study lesson plans you may already have.
Grab all of your student's most favorite colored crayons, markers, colored pencils, or whatever it is that they like and prefer using to color and decorate these preschool letter tracing worksheets so that way after your students are finished and complete with tracing the worksheets they can color them in too.
These fun and free to print letter tracing worksheets are absolutely perfect for preschoolers, pre-k students, and kindergarten students. They're totally free to print, easy to download, and easy to use letter tracing worksheets and are the perfect thing that you need to make learning fun and easier to understand.
You can choose to use these worksheets whether you're teaching your kids from home, or if you are in charge of a larger classroom full of students who are all learning at the same time in a school together.
Check out these links below for more free printable letter worksheets.
The following two tabs change content below.
Latest posts by Isa Fernandez (see all)