Lined note booking pages are great for kids of all ages to be able to use for handwriting and spelling practice for all subjects in school and any other project necessary.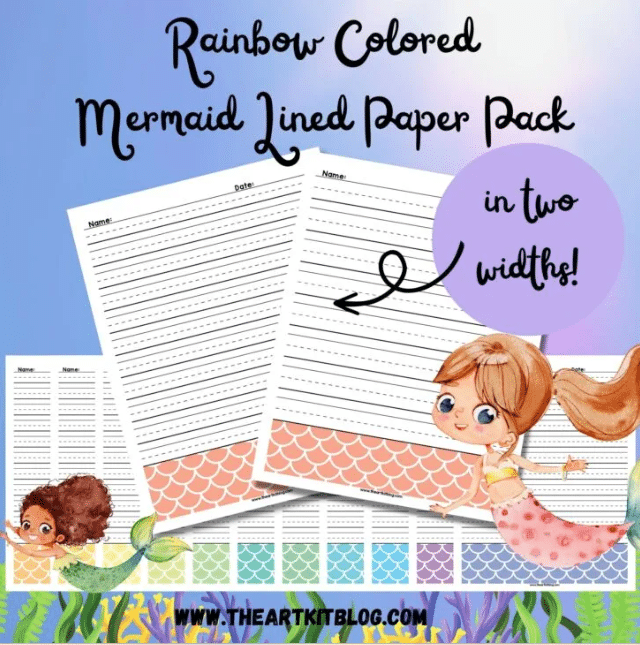 Check out this pack of really fun and free to print lined writing note booking pages that have a fun rainbow mermaid theme to it for kids to be able to enjoy.
These rainbow mermaid themed fun and free to print lined note booking pages are an excellent add on choice to have for taking notes for school and/or other things including creative writing practice.
The great thing about free to print lined note booking pages is that possibilities are endless, you can really use these rainbow mermaid themed lined note booking pages for anything that you see fit.
Lined note booking pages are absolutely great to have to give your kids of multiple ages and grade levels to give them the allowed space to work in for trying to write letters and spell words in their correct sizes.
Make writing more fun and feel less of a chore with this wonderful rainbow mermaid themed pack of lined note booking pages. You can use these writing pages for creative writing, school note taking, or anything else that you'd like to.
Check out these links below for more free printable note booking pages.
The following two tabs change content below.
Latest posts by Isa Fernandez (see all)