This scarecrow themed measuring learning activity is great to be able to use for teaching your kids while having fun at the same time during fall this year in school.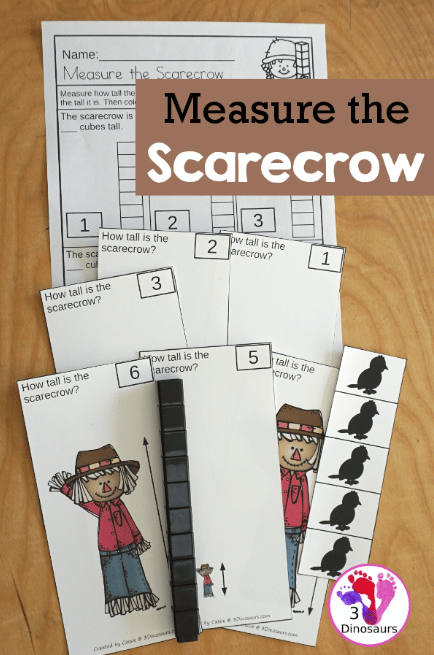 Kids learn and remember more when they get to have fun while they are learning at the same time so make learning how to measure fun and easy with these free scarecrow themed printables in your study lesson plans in school this year.
Easily download and print out these scarecrow themed measuring worksheets to be able to add them to your child's current study lesson plans, whether you choose to teach your kids from while being in the comfort of your own home, or you're teaching a classroom full of kids who are all learning at the same time.
Measuring is a skill taught in math usually to students in or around kindergarten age. This free printable pack of learning worksheets includes six different scarecrows for you to learn how to and practice measuring. Your kids can either color in or write inside of the blocks given to measure the scarecrows.
There are also measuring cards included with this free printable pack to cut out and be able to use with your kids for learning how to measure.
Check out these links below for more free printable math worksheets.
The following two tabs change content below.
Latest posts by Isa Fernandez (see all)