Enjoy practicing your measurement skills with your students by using this free printable school bus themed learning activity.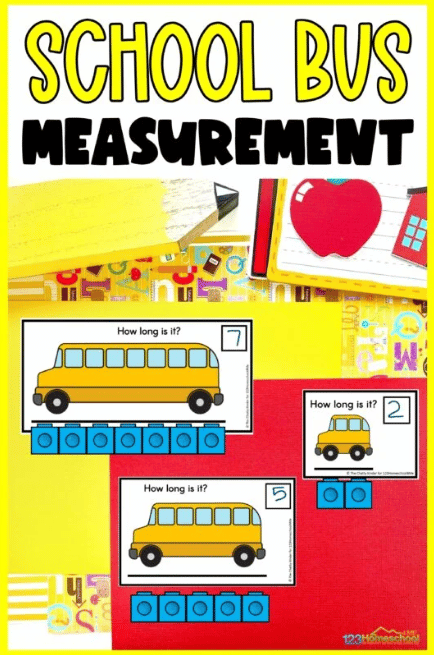 This super fun and awesome school bus themed measurement learning activity is super easy to be able to download and print out to use with your students as extra practice for teaching them either at home, or in a classroom setting full of kids who are all learning at the same time together in school.
Your students will get to have fun while learning at the same time by using this great free printable school bus themed measuring learning activity.
How it works is they see an illustrated picture of a school bus, different buses come in different sizes, and then at the bottom of the picture of the bus are multiple cubes that run the length of the bus. They have to count the number of cubes to answer how long that bus is.
This free printable learning activity is great for helping kids get extra practice for learning measurements which is an important thing to learn that you will use for the rest of your life. This activity helps build stronger counting skills as well as spatial visual awareness and development in your children.
Check out these links below for more free printable measurement learning activities.
The following two tabs change content below.
Latest posts by Isa Fernandez (see all)