These super, educational, fun, and free printable living and non-living things worksheets are going to be just absolutely great to use for your kids to be a part of their current study lesson plans in school this year.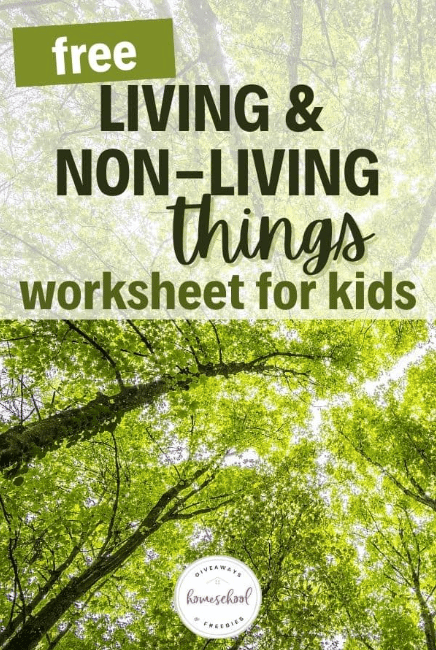 Have fun while teaching your kids at the same time that things in nature and in life are classified as living, and non-living and give them examples of the difference.
Teach your kids how living things in nature and in life have motion, experience some sort of respiration, have sensitivities to their environment around them, they mature and grow in their development, have the capability to reproduce, and finally they feed and eliminate food in their own sort of process.
Learn how non-living things are different based on the fact that they have no cells, they never die since they're never alive to begin with, and they cannot reproduce or gain nutrients.
Ask your children if they can give you examples of living and non-living things. For example living things would be people, plants, dogs, and bacteria. Non-living things for example would be like boxes, clothes, toys, and phones.
This is a great and creative free printable learning exercise activity to be able to add to your current science study lesson plans for teaching your students.
Check out these links below for more free printable science pages.
The following two tabs change content below.
Latest posts by Isa Fernandez (see all)