Practice learning the letter H with these super helpful, fun, and also free to print letter H learning activity worksheet pages perfect for your students currently learning in preschool, pre-k, and kindergarten grades.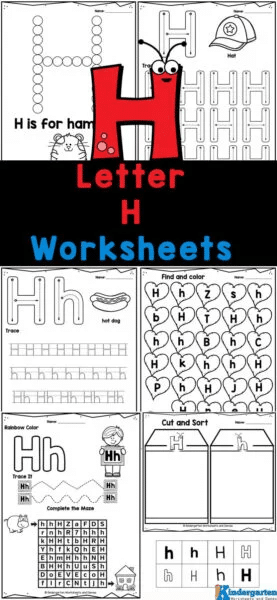 You'll find included in with this fun and free to print pack of letter H worksheet pages a ton of different varied black and white activity pages to pick and choose from which ones you are eager to use first or which pages you want to add to current study lesson plans in school just to use as extra practice or review purposes.
Go over letter H sound review, finding and coloring, cutting and pasting, and tracing with this super fun and free to print pack of worksheet pages that can work for teaching your kids at home, or for using in a school classroom full of students who are all learning at the same time together.
In the event that you do find yourself using these letter H activity pages in a group classroom with kids together there are spots at the top of every page for each child to be able to write down their name so it's easier for you to keep track of pages belonging to different students.
Check out these links below for more free printable letter learning activities.
Find more FREE Homeschool Printables & Worksheets on our Pinterest boards!
The following two tabs change content below.
Latest posts by Isa Fernandez (see all)