Take a look at these letter v coloring pages perfect for early learners who are practicing their letters and those looking for a fun activity as well.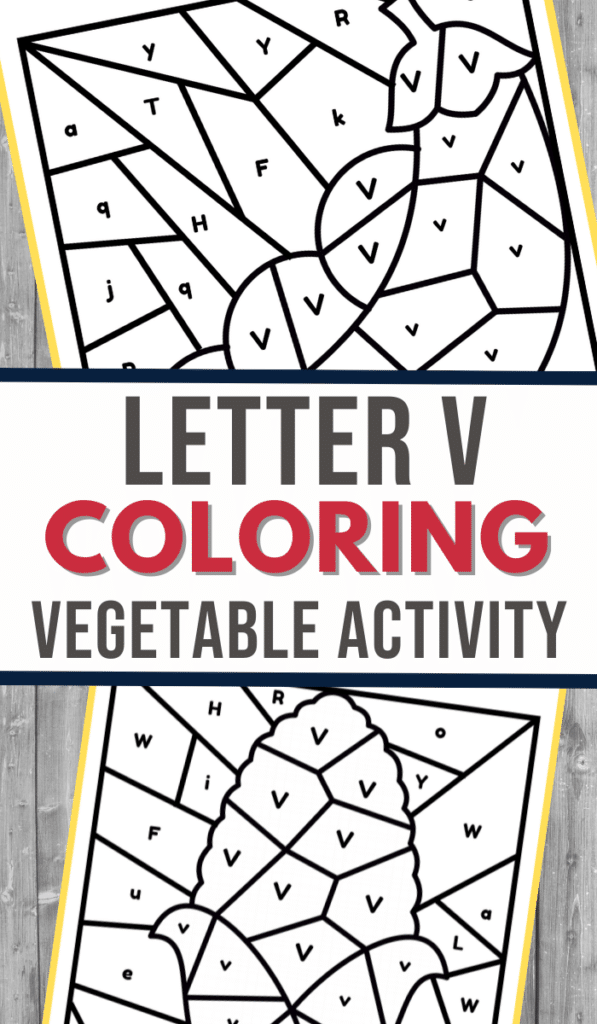 These fun and awesome letter V coloring pages are perfect for kids who are learning their alphabet and want to have more practice with the different letters that there are. These letter V coloring pages are color by code pages for kid to have a ton of fun completing and creating a pretty picture as well.
These letter V coloring pages come with many different designs including different vegetables and letters for kids to see and learn. They will be able to learn ton of new vegetables to eat at dinner for a healthy diet all by completing this fun activity.
Bring out their favorite colored pencils and crayons and get them started on their vegetable journey using these letter V coloring pages. It is sure to be a blast when they finish coloring in these pages and see the awesome pictures they create with this great activity.
You can have these letter V coloring pages printed and ready for your students to be learning in no time using the link down below to download them and print them in black and white and all for free.
Check out these other links for more coloring activities.
Find more FREE Homeschool Printables & Worksheets on our Pinterest boards!
The following two tabs change content below.
Latest posts by Isa Fernandez (see all)