Have fun while learning at the same time with this free to print pack of worksheets to study the first thirteenth colonies with your students in school this year.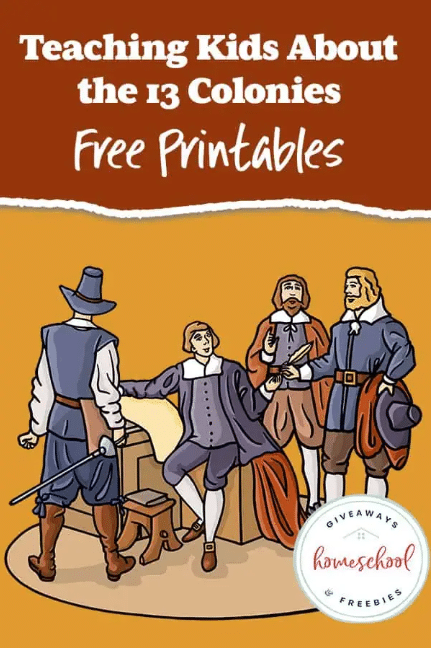 This is a great free printable pack of worksheets to use for adding to your current geography and history study lesson plans in school for teaching your elementary and middle school students this year.
Enjoy using these free to print, fun, and easy to use worksheets for studying and learning even more about the first thirteen colonies of the United States of America. If you already have unit study lesson plans ready for studying and learning about the thirteen colonies then you can just add these pages to your plans for extra learning, practice, or review purposes, the decision is totally up to you.
Learn fun facts about the thirteen colonies, what a colony is, and how the first thirteen got established in America. There are maps included with this free to print pack of worksheets, answer keys, note booking pages, and more for your kids to use to have fun while learning at the same time.
These pages are perfect for kids of multiple ages and grade levels which makes it even better for if you're teaching siblings at home with age gaps or multiple grades at once in a classroom.
Check out these links below for more free printable learning worksheets.
The following two tabs change content below.
Latest posts by Isa Fernandez (see all)