This free printable pack of world maps is the perfect thing to add to your current geography study lesson plans for your students to be able to use for school this year.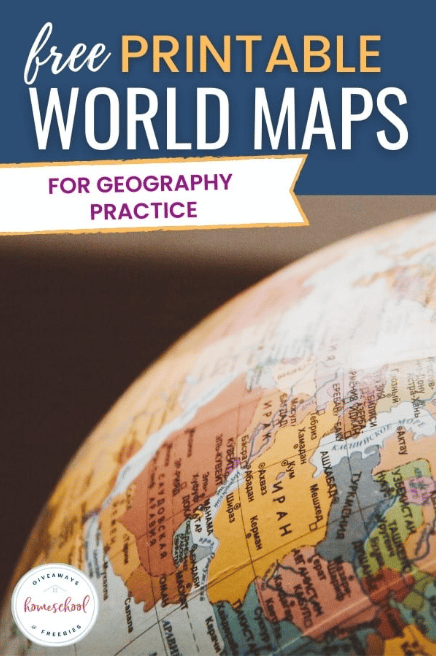 Easily download and print out this wonderful free printable pack of world maps to be able to use as apart of your children's geography study lesson plans in school this year.
Watch as your children get to have fun exploring with these free printable maps. This free printable pack includes twenty-five pages for all seven continents.
In addition to studying individual countries with this helpful free printable pack of world maps, your students will also get to learn about mountains, deserts, rivers, and lakes.
Have fun while learning at the same time getting to teach your kids how to read maps with ease with this super helpful and free printable maps of the world pack of worksheets to print to use in your kid's school learning this year.
These fun and free printable geography maps work excellent for your geography learning needs for your students in elementary grades. You can easily print these out to use for teaching your kids from while being in the comfort of your own home, or for teaching a classroom full of students at the same time.
Check out these links below for more free printable geography resources.
The following two tabs change content below.
Latest posts by Isa Fernandez (see all)