Download and print out this easy to use kitchen conversion chart for free to keep on hand for remembering correct measurements.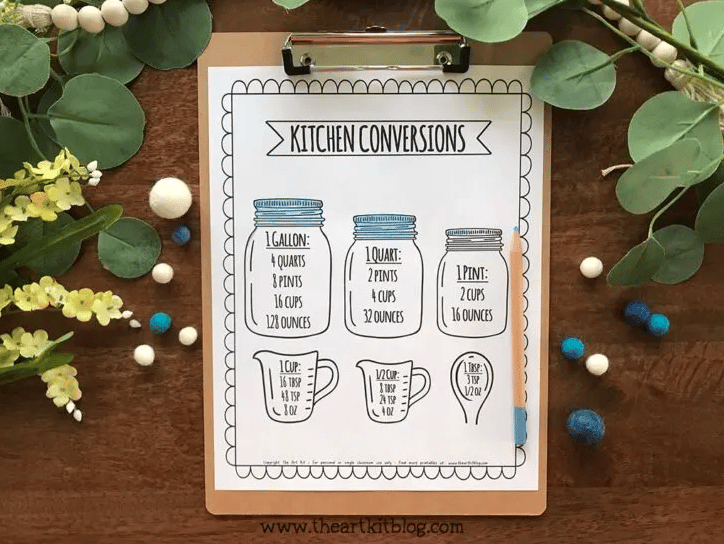 With the help of both a useful laminating machine and magnets you can easily laminate this cute looking kitchen conversion chart page to keep in your kitchen at all times to look back on a use as references while cooking. With magnets you can hang it on your fridge or somewhere else magnetic in your kitchen.
It can be challenging at times to try and remember all of the many different measurements in the kitchen while cooking, helpful kitchen conversion charts are great to have to use as reference while you're busy.
This free printable kitchen conversion chart is helpful and looks nice enough to hang or frame and keep in your kitchen at all times. With nice designs and illustrations it makes great decoration as well as being useful and helpful at the same time.
This is a great page to keep for reference while teaching your kids cooking skills in the kitchen as well so that they always have this to look back on while they're still learning and they can use the page for trying to practice memorizing too.
Check out these links below for more free printable measuring guides.
The following two tabs change content below.
Latest posts by Isa Fernandez (see all)