Check out this very nice free printable Jesus is the bread of life themed scripture based devotional pack to be able to use during your family devotion time.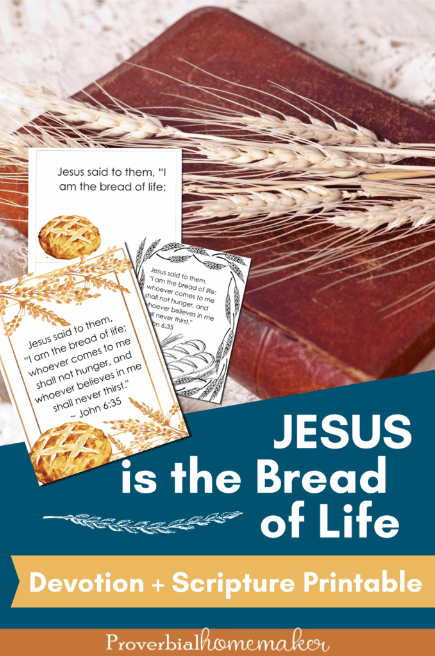 Whether you download and print out this Jesus is the bread of life free printable scripture devotional to use with your children one on one, by yourself in private time, or to share with your whole family or classroom, this printable set is the perfect one for you.
Read and learn from the specific Bible verses where Jesus is called the bread of life and what that means with this helpful free printable scripture devotional plan that works for kids and adults of all ages to be able to enjoy doing together.
This is free printable pack of Jesus is the bread of life scripture devotional is a great tool to be able to use for practicing memorizing verses in the Bible.
These free printables with Bible verses on them look so nice that you could use them to frame them and put them on the walls in your house as room décor.
This set includes memory cards, coloring pages, and a poster for the scripture in two different translation versions of the Bible.
Check out these links below for more free printable Bible studies.
The following two tabs change content below.
Latest posts by Isa Fernandez (see all)