Have fun with your kids learning all about jellyfish with these really fun jellyfish worksheets that are totally easy and free for you to download and print out!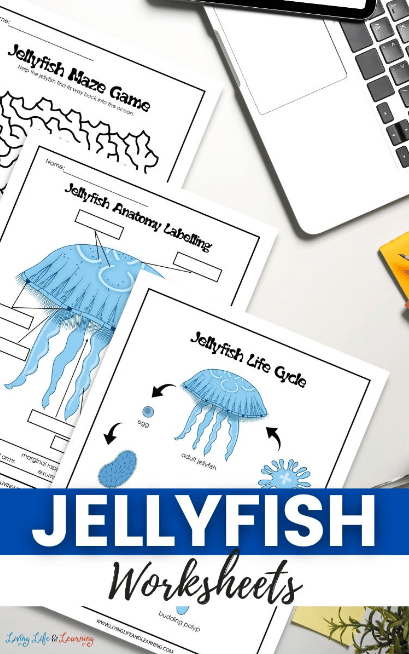 Your students in preschool through elementary will absolutely love and adore these fun and free printable jellyfish worksheets to have fun with and learn so much more about jellyfish.
You can download and print out these jellyfish worksheets for free and use them to be able to give to your kids to have fun with or you can add them to your school study lesson plans.
Whether you choose to teach your kids one on one from being in the comfort of your own home, or if you're in charge of teaching a classroom full of students who are all learning at the same time in a school, these jellyfish worksheets are going to be the perfect thing for you and your kids to enjoy doing together!
There are tons of different types of fun learning activities included with this free printable pack of jellyfish worksheets for your kids to be able to choose from and enjoy doing. Have fun with crossword puzzles, feeding the jellyfish, word search, mazes, and life cycle learning.
Check out these links below for more free printable animal printables.
The following two tabs change content below.
Latest posts by Isa Fernandez (see all)