Coloring pages are excellent fun and free printable activity pages to give to your kids of multiple ages and grades to be able to do together in groups or just have fun doing independently by themselves.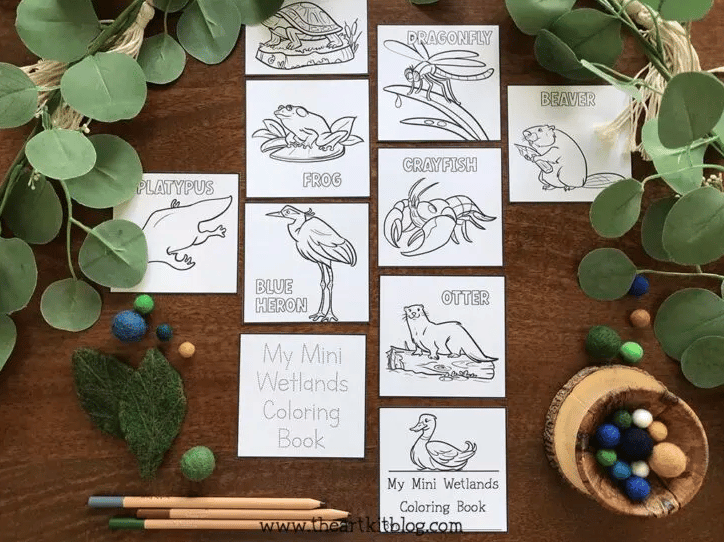 Coloring pages are great for having fun for when you're not currently doing school work. They're free to print, great for all ages, super fun, easy, and require very low preparation and make little to no mess.
Kids, as well as adults, can enjoy doing coloring pages for fun, relaxing, down time taking a break from regular daily activities and chores. For little kids coloring pages are great for learning and practicing color recognition and hand coordination skills.
You can download and print out these wetland animal mini coloring pages and do them anytime that you'd like and take them with you anywhere. Whether you use these coloring pages for fun or learning at home, in class, or on the road during long car rides, they're the perfect thing for you and your kids to enjoy.
Download and print out these free wetland animal mini coloring pages and turn them into a coloring book for your kids and add them to your unit studies about wetland animals for fun learning time.
Check out these links below for more free printable coloring pages.
The following two tabs change content below.
Latest posts by Isa Fernandez (see all)