Have fun with this adorable and free printable animal themed puzzle that you can easily print out and cut to be able to give to your kids for hours of fun play time.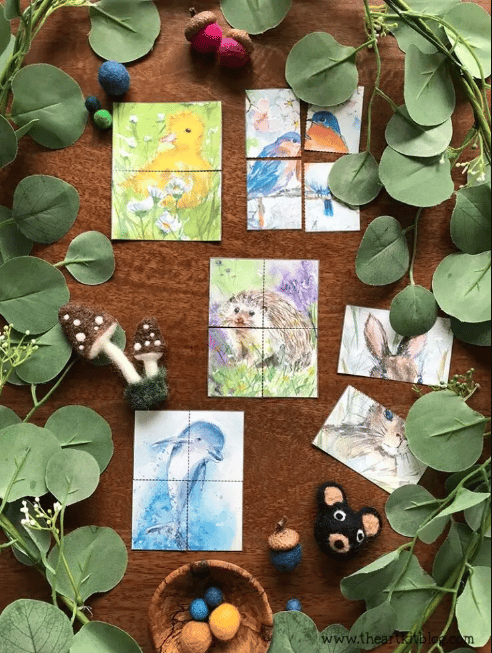 Puzzles are easy, fun, and free printable activities that are great for giving to your kids of multiple ages to enjoy doing together for hours of fun to keep them busy, entertained, and preoccupied.
Simply download and print out this cute animal themed free puzzle activity and if you have the ability to, it is best recommended to laminate the puzzle pages after printing and cutting them out so that way they can last longer and with better durability for multiple repeated uses in the future.
Not only are puzzles fun and easy for the kids to do and be able to enjoy but they also serve as great brain exercises because your kids ultimately are having to put a picture together piece by piece to make it whole and that requires a lot of skill and figuring out.
Kids of multiple ages and grades will be able to enjoy this free printable animal themed puzzle which makes it perfect to be able to give to your kids to do together with their siblings or friends at home or in a classroom setting.
Check out these links below for more free printable puzzle ideas.
The following two tabs change content below.
Latest posts by Isa Fernandez (see all)