Check out these super fun and helpful human reproduction worksheets to be able to use for teaching your kids science in school this year.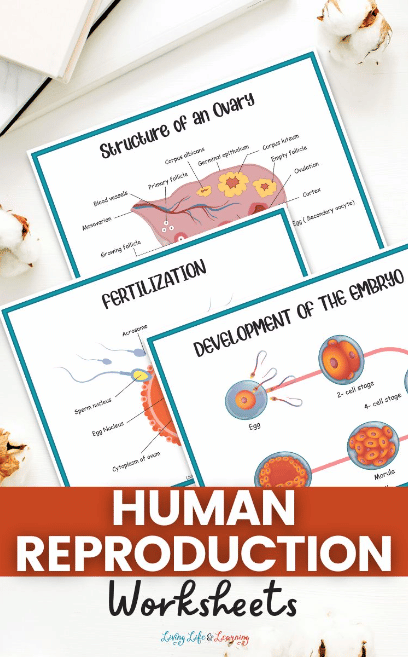 Make learning fun and easy for your kids who are in elementary grades this year in school with these super awesome human reproduction learning activity worksheets that are super easy to download and print to use for free.
There are different human reproduction organs illustrated and labeled for you to be able to share with your students to help them get a better idea visually of what they are learning about in science this year in school.
These free to print human reproduction worksheets are perfect for adding to your current science study lesson plans as apart of your kid's school this year whether you are teaching your children one on one from while being in the comfort of your own home, or maybe you're in charge of teaching a classroom full of children who are all learning at the same time.
Included with this free printable pack of human reproduction worksheets are the development of an embryo, week by week fetus development, process of fertilization, structure of an ovary, and the menstrual cycle.
Check out these links below for more free printable science worksheets.
The following two tabs change content below.
Latest posts by Isa Fernandez (see all)