Use these free printable human eye worksheets for teaching your kids in school this year.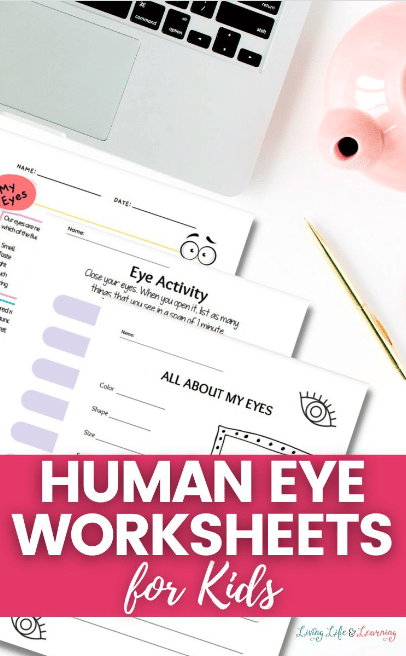 These free to print human eye worksheets are great for adding to your current science study lesson plans for teaching your kids all about their eyes.
Learn all about the millions of different receptors that are in our eyes and even more fascinating facts about this complex organ we have.
This free printable set of human eye learning worksheets is great for requiring little to know work setting up and leaves no mess behind for clean up.
All that you need to have to be able to enjoy this free printable set of worksheets is a printer machine, printer paper, and a pencil for writing. If you'd like to get crayons, markers, or colored pencils together for being able to color and decorate these pages after reading and filling them out that works too.
Your students are going to have so much fun filling out these human eye learning worksheets so they can learn more about their own eyes and just how exactly they work to let us see things with them.
There are also quizzes with questions to ask your kids about human eyes after reading the worksheets to test their knowledge to see what they learned and how much they remember.
Check out these links below for more free printable science worksheets.
The following two tabs change content below.
Latest posts by Isa Fernandez (see all)