Help keep your homeschool organized this year in school by using this excellent and totally free to print homeschool organizer 2023 calendar for any and all of your needs however you see fit.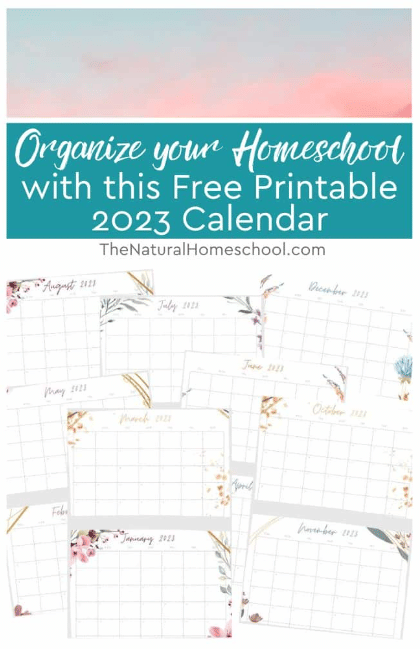 This is a great free to print helpful homeschool organizer pack of calendar pages to use for keeping track in any grade in school this year. You can even make copies for the teacher and separate copies for students to keep track on their own and teach them responsibility and accountability.
This free printable pack of homeschool organizer helpers include a page for each month of the year in 2023 with very pretty and beautiful background themes to enjoy. There's plenty of space in each square per day to write down different plans and goals for where you should be on track with school work, also helps with not missing out on important dates or sports games.
Kids of all ages can learn how to use calendar pages to help them from feeling stressed and overwhelmed by big events coming up soon. Using free to print calendar pages is an excellent way to teach your kids responsibility for themselves which will be helpful all the way into their adult years.
Check out these links below for more free printable calendar pages.
The following two tabs change content below.
Latest posts by Isa Fernandez (see all)