This super awesome free printable homeschool lesson planner is the perfect tool that you will need for keeping your school plans organized and together for this next school year coming up soon.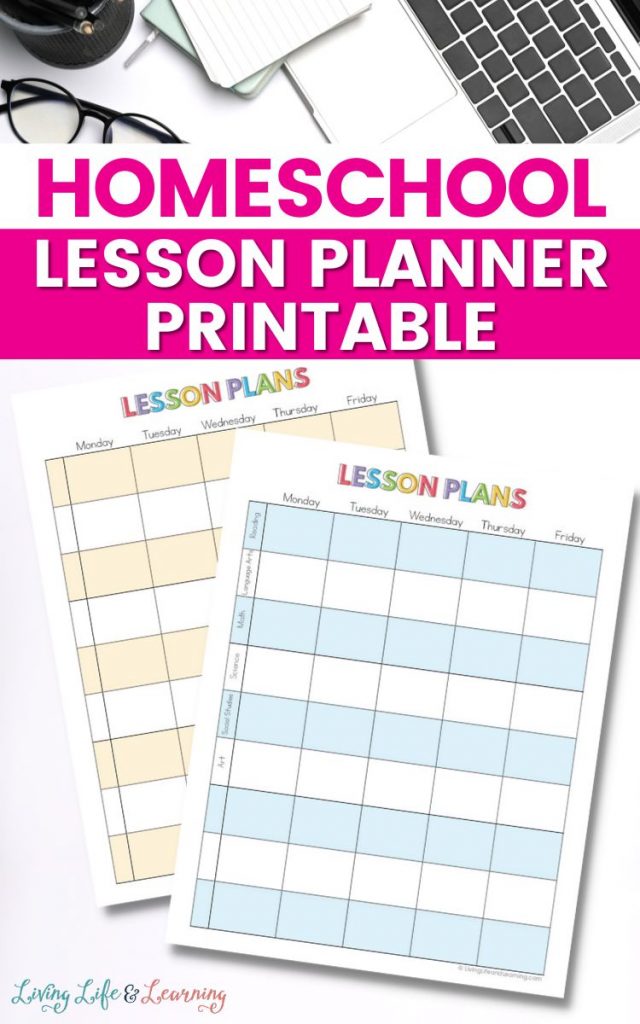 It's hard to keep everything together and organized when you're just homeschooling one kid, but if you have multiple kids that you are trying to teach at the same time then you know just how crazy things can get and fast too.
With the help of free printable homeschool lesson planners like this you will find it makes homeschooling so much easier when everything is scheduled and planned out right in front of your eyes together. This free printable homeschool lesson planner offers a great template for anyone to be able to use.
Plan and schedule on your free printable homeschool lesson planner exactly what your goals are to accomplish in each school subject or class for each day of the week, Monday through Friday.
This free printable homeschool lesson planner template is so great and easy to use that teachers, and even students too, can totally take advantage of them and use them separate and alone or use them together.
Giving your students their own planners helps them see and stay accountable for their homework.
Check out these links below for more free printable activities.
The following two tabs change content below.
Latest posts by Isa Fernandez (see all)