Have fun with this very cute and easy free printable gratitude turkey Thanksgiving activity for kids this year during the holiday season.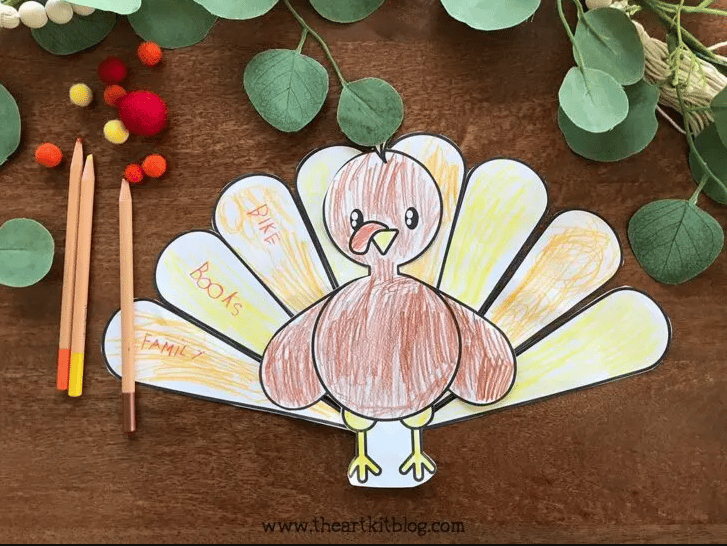 Your little kids are going to have the best time while getting to practice their cutting and pasting skills, thinking about what they're grateful for, and practicing color recognition skill abilities while doing this wonderful free printable gratitude turkey craft.
This is a great free printable Thanksgiving activity to have to use for your kids to have fun with either at home by themselves or with siblings and friends or in a classroom setting full of a bunch of kids.
This is a great way to get kids to open up and think creatively about all that they have to be grateful for this year, including their friends, family, home, cars, food, and more just to name a few to give some ideas.
Have so much fun getting to color the turkey in after cutting it out with all of your most favorite colored crayons, markers, colored pencils, and whatever else that you have and prefer using to color and decorate activities with.
If you have a laminating machine to use on this free printable gratitude turkey activity then it will make the pieces that you cut out definitely more durable to last a much longer time.
Check out these links below for more free printable Thanksgiving activities.
The following two tabs change content below.
Latest posts by Isa Fernandez (see all)