Have fun with this free printable Thanksgiving themed image hunt activity this year during the holiday season.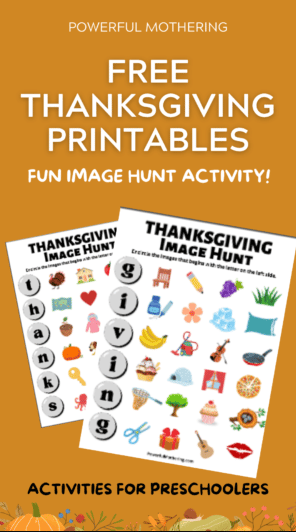 This wonderful fun and free printable Thanksgiving image hunt activity for preschoolers come with directions to read and follow carefully to be able to fully understand how to enjoy this printable.
With this fun Thanksgiving themed free printable image scavenger hunt activity your kids will be asked to identify the illustrated images on the pages and follow the correct steps. This activity helps kids with problem solving and following directions correctly.
This is a great free printable Thanksgiving themed activity to be able to give to your kids at home to do for fun while they're currently on Thanksgiving break from school this year. You can also download and print out this activity to share with a classroom full of students at school.
Keep your kids busy, entertained, and occupied during Thanksgiving this year while the grown ups are getting dinner ready and prepared for everyone to enjoy. This is a great activity to be able to share and do with multiple other people too so you can get the whole family involved.
If you have the option to laminate the pages after printing them out then that gives kids the opportunity to use draw erase markers for multiple repeated uses.
Check out these links below for more free printable Thanksgiving activities.
The following two tabs change content below.
Latest posts by Isa Fernandez (see all)