These fun, cute looking, and free printable Thanksgiving cards are the perfect thing to print out and give to your kids for them to decorate this holiday season and give to their friends and family members.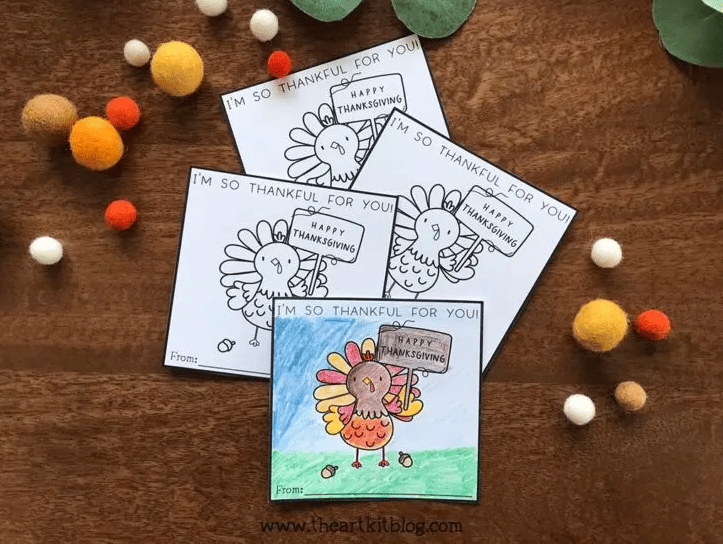 With Thanksgiving coming up this week it's an exciting and busy time for everyone. You have family and friends trying to get time off of work and school to travel and see family at home for the holidays. There is always a lot of grocery shopping and meal planning and cooking.
Kids of all ages and grades can have fun getting together this holiday season by getting to color and decorate these very nice and fun free printable Thanksgiving cards.
Get together all of your most favorite colored crayons, markers, colored pencils, and whatever else that you may have and like to use for coloring and decorating this free printable pack of Thanksgiving mini cards.
This one free printable page of Thanksgiving mini cards includes four different cards to cut out and color to be able to give out to your friends and family during Thanksgiving time this year.
Let your family members know that you're thinking of them this year by signing and coloring these very neat Thanksgiving themed mini free printable cards.
Check out these links below for more free printable Thanksgiving activities.
The following two tabs change content below.
Latest posts by Isa Fernandez (see all)