Use this super handy and free to print graduation checklist for your soon to be graduate this school year to make sure that you got everything you need done.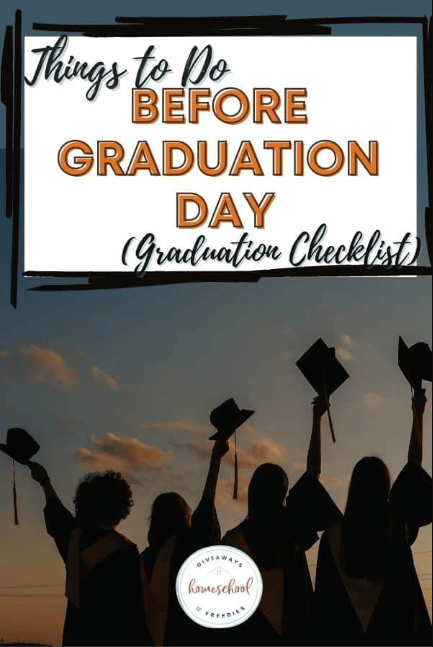 Graduation time really will sneak up on the best of us! It will leave you feeling, "Where did the time go?" Make sure that you're not ill prepared and have everything that you need in time to gradate with the help of this super easy to download and use and free to print graduation checklist.
A graduation checklist is a must especially for homeschooling seniors. Even if your student isn't in their senior year yet but somewhere in high school it's never too early to start prepping for what you need to have and what you need to do before the time is up, and believe me it happens quick.
This graduation checklist is great for everyone to use regardless of if you choose college right after school or want to take a break from school first, or just want to hop right into a career. This checklist will help you stay on top of all the important dates not to miss too.
Scholarships, class rings, senior photos, all these things and more will be included with this free printable graduation checklist that's free to print for you to use as a guide for help.
Check out these links below for more free printable helpful lists.
The following two tabs change content below.
Latest posts by Isa Fernandez (see all)