This free printable teenage life skills checklist is perfect for being helpful to share with your teenagers at home to better prepare them for the real world and for growing into a smart and capable adult.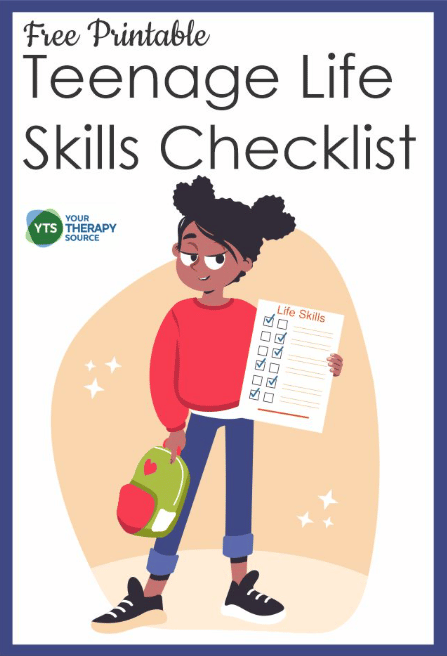 This checklist is totally easy and free to be able to print out and it provides lots of good topic ideas to go over with your teenagers.
Whether you are concerned parents at home, or a teacher in a classroom full of teenagers, anyone can use this life skills checklist with kids to make sure they are prepared for the future.
This checklist isn't even a bad idea to share with your children who might already be young adults to make sure that they know everything that they need to know.
This helpful free printable checklist includes topics such as money and time management, career options, emergency, organization, respectful communication, decision making, self care, personal hygiene, and much more for you to be able to go through discussing with your kids to check off.
Laminate the page if that's an option for you after printing it out to keep it nice, neat, and durable. Make sure when you share it with your kid they understand that you are not picking on them but rather you are helping them to mold them into a responsible and smart adult as they get older and they will appreciate it and thank you later.
Check out these links below for more free printable checklists.
The following two tabs change content below.
Latest posts by Isa Fernandez (see all)