Check out this very super helpful free to print grade book template that teachers can use easily for all grades and any situation.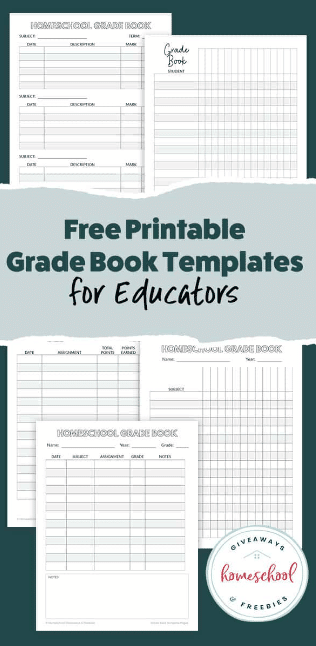 Free to print templates such as this super great and helpful grade book template are so helpful for teachers in and out of school. Whether you're teaching a classroom full of students or homeschooling your own kids, or even as a parent if you want to keep track of your kid's grades, these free to print grade book templates are perfect for all occasions.
By using these super helpful and free to print grade book templates you can easily keep track of student's grades, hold them accountable, and see if they're staying on track with school better and easier than ever before.
These free to print helpful grade book templates work for every grade so if you have multiple kids or teach different class levels you can totally use them for every occasion!
Check out these super easy to use, free to print, and understandable grade book templates for teachers to use for their students. There's a guide included for you to follow in case you're still becoming familiar with grade percentages and their letter grades that they belong to.
Check out these links below for more free to print worksheets.
The following two tabs change content below.
Latest posts by Isa Fernandez (see all)