Easily download and print out these Columbia themed learning worksheets and add them to your current geography study lesson plans for teaching your kids in school this year.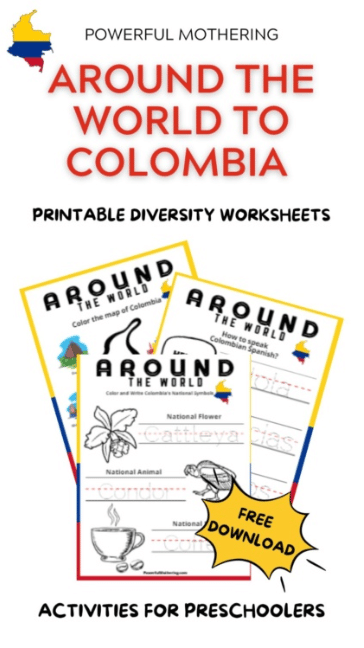 Your students in elementary school grades and ages will be able to easily have a blast with these fun and free to print Columbia themed learning geography worksheets that are perfect for using at home or in a larger classroom full of students who are all learning at the same time in school.
You can make learning fun and exciting at no cost to you with the help of these super excellent Columbia themed learning worksheets for students.
Included with this free to print Columbia themed learning worksheets are tracing practice activities, themed coloring worksheets, multi step directions for your kids to practice following, and much more to keep your kids busy, entertained, and occupied all the while learning new things about different places all at the same time.
Teach your kids about the Columbian flag, what kind of clothes they were there, national symbols they have, and language that they use all included with this super great free to print Columbia themed set of worksheets.
Check out these links below for more free to print geography worksheets.
The following two tabs change content below.
Latest posts by Isa Fernandez (see all)