Take a look at these fruit coloring pages all in one free printable pack!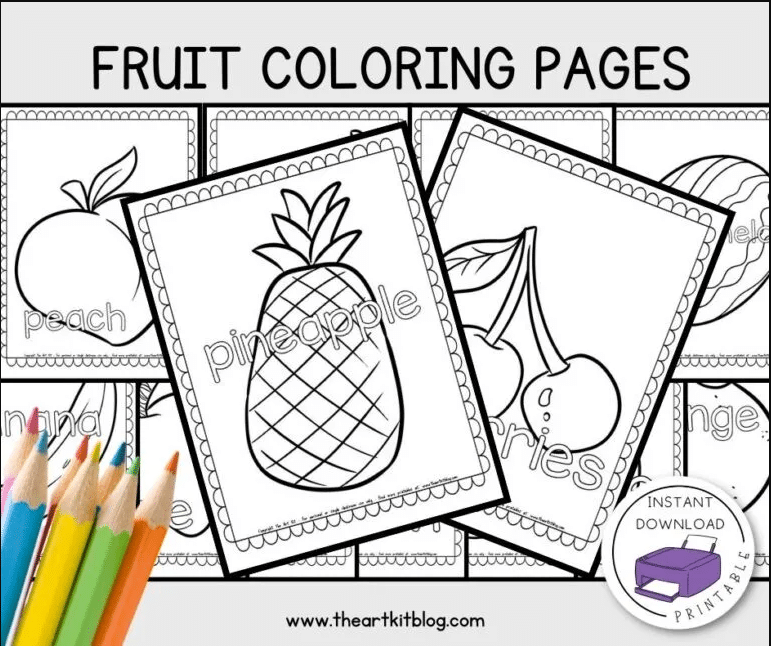 Enjoy these many different coloring pages with different type of fruit on them for kids to have fun coloring in. These pages can help them learn more about their favorite fruits and can also be used for kids to learn more about their colors as well. These pages come with the fruit on it and comes with the name of each fruit for kids to color in.
This free printable pack is good to use for your preschoolers or for your first grade students. All that is required is a printer to print them out and this will be a great addition to your lesson plans or for children to enjoy right at home.
Print these out and have fun teaching them about which fruits go with which colors and you can even teach them how important they are for your diet!
Another fun idea is you can print these and have children color them in and then you can laminate them if you have a laminating machine. This is a good way to preserve their work and use them as mats for when kids want to play with dough or any fun toys they have.
Check out these links below for more fruit printables.
The following two tabs change content below.
Latest posts by Isa Fernandez (see all)