Could your family use some scriptural guidance for learning to be more gentle? This gentleness family Bible study will walk you through 30 days of helpful scriptures.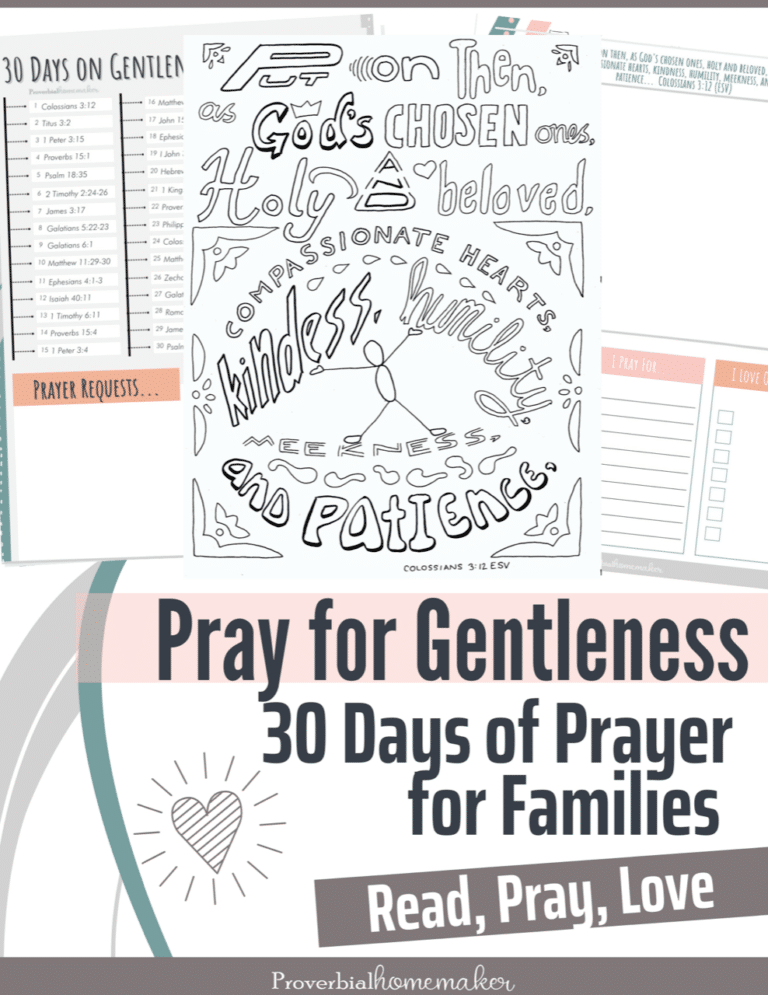 In my home, gentleness is certainly something that needs a little work. We tend to be a bit rowdy and the kids aren't always sure where their boundaries are.
They can be rough with each other physically and verbally and it weighs on this mama's heart.
Walking them through scriptures about gentleness will help them understand what God says about it.
Modeling it for them will help them learn how to put gentleness into practice.
This 30-day scripture study will help your family learn how to develop a gentle spirit.
Read and review the theme verse and work on memorization. Read the scripture for each day together and discuss what it means.
One way to use this printable is to offer everyone a copy. Have each person keep their own list of prayer requests and things they are thankful for.
If you are more budget-conscious, print one copy. Have each person add their own items to each section.
Grab more free character studies below:
The following two tabs change content below.
Jeannette is a wife, mother and homeschooling mom. She has been mightily, saved by grace and is grateful for God's sovereignty throughout her life's journey. She has a Bachelor in English Education and her MBA. Jeannette is bi-lingual and currently lives in the Tongan Islands of the South Pacific. She posts daily freebies for homeschoolers!
Latest posts by Jeannette Tuionetoa (see all)