Make learning easier to understand and have fun with it at the same time using these free to print and easy to use garden themed skip counting learning activities to practice skip counting by the number nine.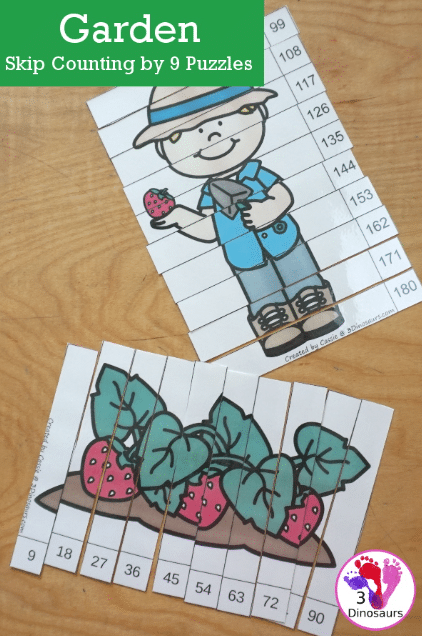 Skip counting is an easy way to practice and get ready for multiplication which can be helpful for students in early elementary to be able to use. These awesome garden themed skip counting learning activities is a great way to make learning fun and easy to understand for your students.
Using free to print number skip counting strips with a fun garden theme is an interesting way to mix up learning in school to make it possibly more fun and interactive for your kids so that way they can enjoy learning instead of dreading it they can have fun with it.
This particular garden themed skip counting learning activity only skip counts by the number nine but that can be very helpful to add to current math study lesson plans especially to use with teaching multiplication to students for the first time. They can train their minds to count by the number nine and start to memorize multiplication facts.
Check out these links below for more free printable skip counting activities.
The following two tabs change content below.
Latest posts by Isa Fernandez (see all)