Have fun while learning with these multiple free to print skip counting worksheets that you can use as apart of any current study lesson plan.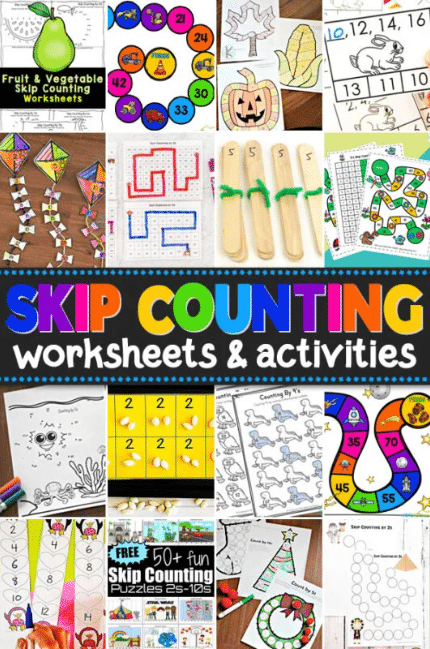 Skip counting is counting by 2's, 5's, 10's, or so on. It's great early practice for kids who are going to begin learning multiplication skills in school soon. Skip counting can seem intimidating at first for some but can be made easy with the help of these super excellent skip counting worksheets.
There are multiple different skip counting worksheets for students and teachers to be able to sit and go through to pick out which ones work best for them and their studies, or which ones they're excited about doing first.
You can easily figure out how to download and print out these wonderful skip counting worksheets and be able to add them to any kind of current math study lesson plans that you may already have for your kids in school this year.
These are great free to print skip counting worksheets to be able to have to use for extra practice or review purposes. You can teach skip counting at any age to kids and help them one on one with understanding and learning how to skip count.
Check out these links below for more free printable counting worksheets.
The following two tabs change content below.
Latest posts by Isa Fernandez (see all)