Use these excellent fun and free printable caterpillar themed skip counting worksheets with your students as extra practice and help learning how to skip count.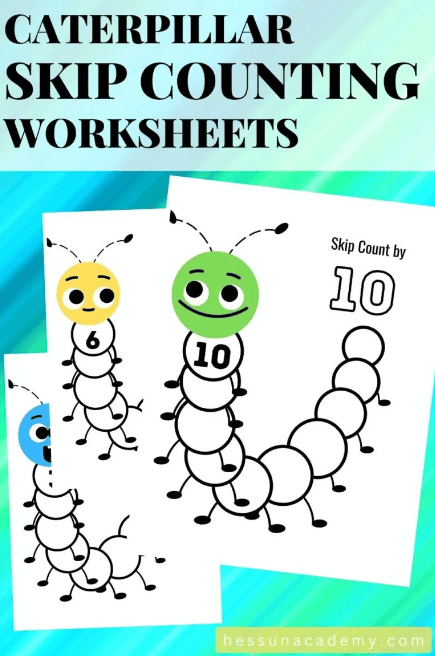 Skip counting can present it's own set of challenges for your kids to be able to handle or struggle with, no need to make learning and teaching harder than it has to be. Enjoy using these helpful, fun, and free printable caterpillar themed skip counting worksheet pages.
These caterpillar themed skip counting pages are super easy to print and free too which makes it even better. You can easily figure out how to download and print out these caterpillar themed skip counting worksheets and use them anytime and anywhere that you see best fit. These worksheets are here for your needs.
Kids will love the fun caterpillar theme to these awesome skip counting practice pages and you can easily include them in your current math study lesson plans for teaching your kids either at home or a big group of kids in school.
Practice skip counting abilities with these helpful free printable caterpillar themed worksheets that include multiple different numbers to try and skip count with. Your kids can even have fun coloring the pages after solving the problems.
Check out these links below for more free printable skip counting practice pages.
The following two tabs change content below.
Latest posts by Isa Fernandez (see all)