Developing a broader vocabulary takes time and practice. Encourage your child to build language skills with these free vocabulary journaling pages.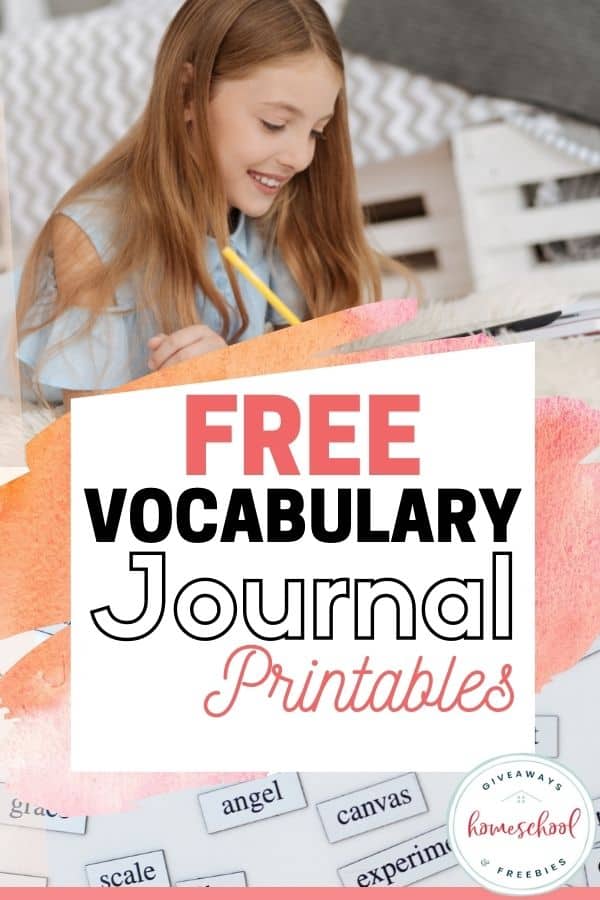 When my children read, they often ask about the pronunciation and meanings of unfamiliar words.
Sometimes I ask what they think it means — based on how it is used. We also discuss synonyms, antonyms, and context.
Other times I encourage them to use a dictionary to explore on their own. It is important for them to know how to use reference books to find information.
Vocabulary journaling tracks new words but also helps reinforce your child's understanding of them.
These vocabulary journaling pages will help your child keep track of the new words they learn.
In this set, you'll find journaling pages for every age group.
Your child can record where they heard/saw the word, its definition, how it is used, and synonyms and antonyms. Younger children can describe some of those things with pictures.
Older children will break down pronunciation, origination, and usage of their words.
All children are encouraged to use each word several times to help remember them.
Grab more vocabulary journaling pages below: 
The following two tabs change content below.
Jeannette is a wife, mother and homeschooling mom. She has been mightily, saved by grace and is grateful for God's sovereignty throughout her life's journey. She has a Bachelor in English Education and her MBA. Jeannette is bi-lingual and currently lives in the Tongan Islands of the South Pacific. She posts daily freebies for homeschoolers!
Latest posts by Jeannette Tuionetoa (see all)