We never really know just how much we use measurement unless we take a moment to think about it. It is a portion of our mathematics journey that we and our children will use throughout their lives. Whether your child becomes an engineer or seamstress, measurement is needed everywhere. Use this month's theme to learn about units of measure with this free Valentine's Day measurement activity.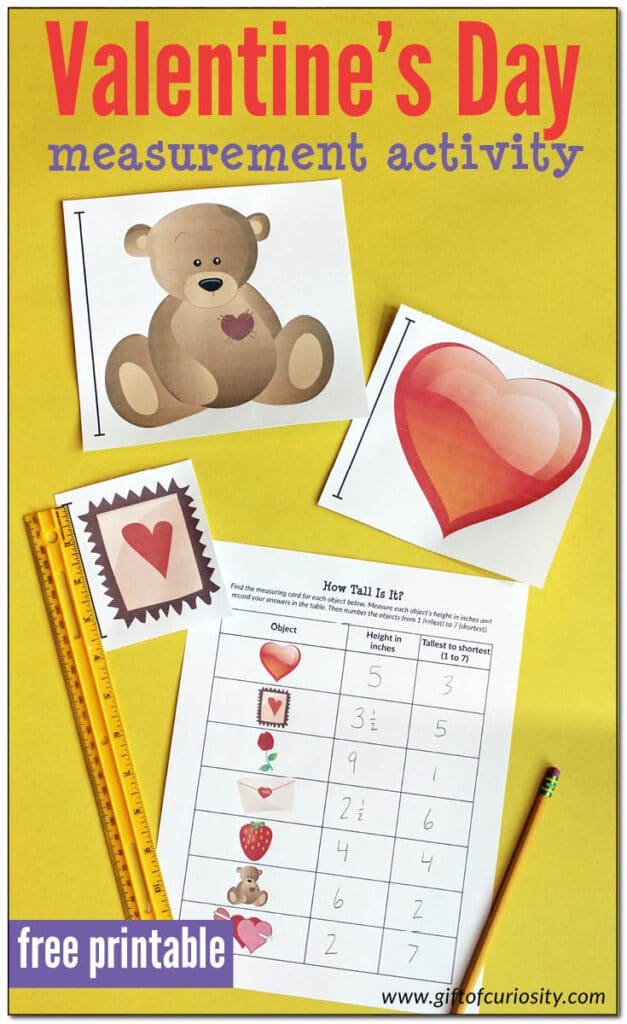 I am sure some of us wondered, as a child, why we needed to learn all the different units of measure. As adults, we came to understand exactly why. Hanging up frames, cooking, sewing, and so many more reasons have been the reasons why we now see measuring as a priceless skill in our lives.
This activity will provide an opportunity for your child to measure items with a ruler both in inches and centimeters. Your kids can record measurements on the free worksheet.
Grab these FREE measurement practice resources to help your kids sharpen this skill at home.
The following two tabs change content below.
Jeannette is a wife, mother and homeschooling mom. She has been mightily, saved by grace and is grateful for God's sovereignty throughout her life's journey. She has a Bachelor in English Education and her MBA. Jeannette is bi-lingual and currently lives in the Tongan Islands of the South Pacific. She posts daily freebies for homeschoolers!
Latest posts by Jeannette Tuionetoa (see all)