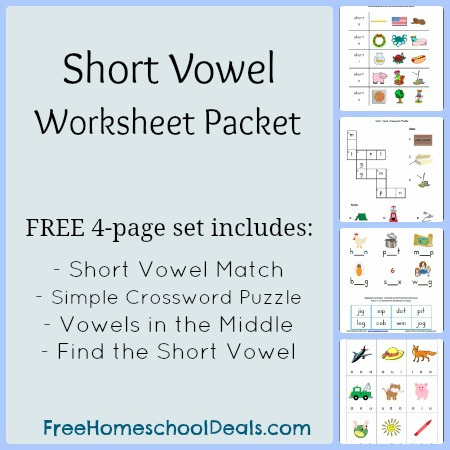 This packet of free short vowel worksheets is perfect for early readers!  Each worksheet focuses on determining the correct short vowel sound in each word or picture clue.  In this 4-page worksheet packet, you'll find:
Short Vowel Match – Determine which picture in the row has the correct vowel sound
Short Vowel Crossword Puzzle – Fill in the correct vowel using the picture clues in this simple crossword puzzle
Find the Short Vowel – Draw a line from the correct vowel to the matching picture clue.  Also involves reading CVC words.
Short Vowels in the Middle – Circle the correct vowel sound in each block
Click the image to download the worksheet packet.
For more free worksheets and printables, visit Mama's Learning Corner.  There you'll find a variety of worksheets for various ages and skill levels, including:  phonics worksheets (including more short vowel worksheets), reading comprehension worksheets, spelling and grammar worksheets, and more!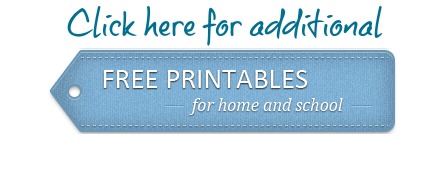 Lauren Hill is a proud wife and homeschooling mama to 4 little people, ages 7 to 2. She loves spending time with her children each day as they put together file folder games, play oodles of match games, and just enjoy the simple routine of homeschool days. You can download a plethora of worksheets and printables at her website Mama's Learning Corner.
The following two tabs change content below.
Latest posts by Lauren Hill (see all)