For kids who struggle with writing creatively, the hard part is simply getting started. You'll find dozens of ways to spur their creative energy with this massive list of FREE Prompts for Creative Writing.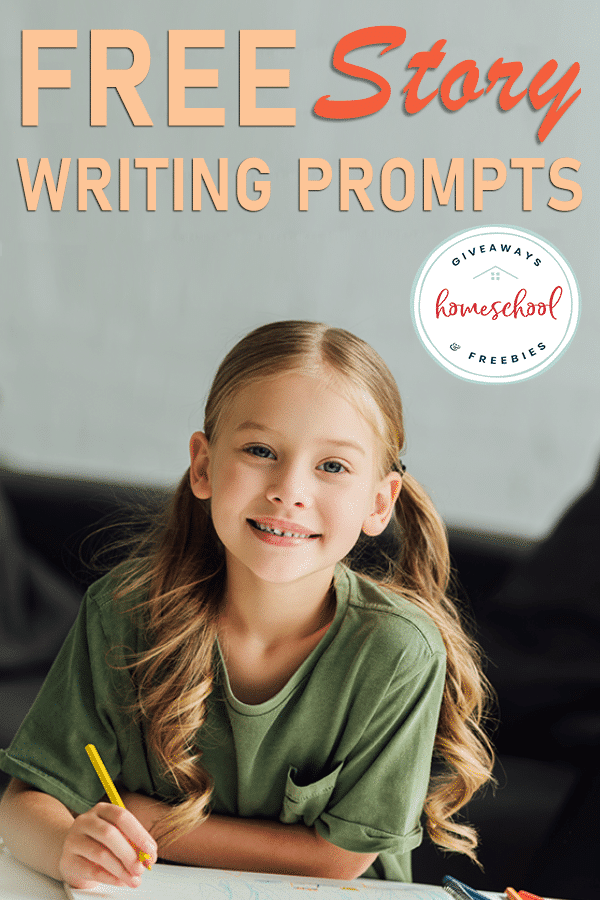 Creative writing encourages kids to have fun writing and to express themselves. Learning how to communicate eloquently and effectively will give them advantages in various aspects of life.
You will find prompts for any level of writing ability among the titles. To encourage little ones, offer to write their words for them as they share their ideas with you.
Pair prompts that complement your child's subject content to enhance their learning experience and help them retain what they've learned.
Space-themed prompts pair well with Science studies, and pioneer prompts go great with Early American History or Explorers studies. There are lots of other options to choose from.
Sometimes you just need an adventure, and there are prompts for those times, too! Your kids can think, write, and create with just a little motivation.
Find more Creative Writing resources to catch your child's interest. 
The following two tabs change content below.
Jeannette is a wife, mother and homeschooling mom. She has been mightily, saved by grace and is grateful for God's sovereignty throughout her life's journey. She has a Bachelor in English Education and her MBA. Jeannette is bi-lingual and currently lives in the Tongan Islands of the South Pacific. She posts daily freebies for homeschoolers!
Latest posts by Jeannette Tuionetoa (see all)