Did it feel like an exceptionally long winter to you? Me too. If you are ready to jump into the warmer season, then this free printable spring bucket list is a must for your family.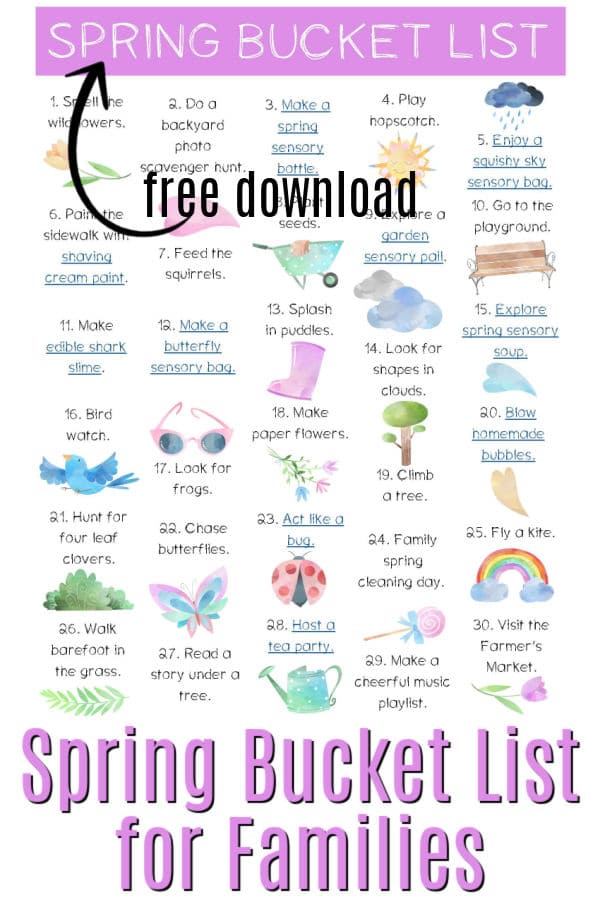 Have you ever tried to make seasonal bucket lists? Bucket lists help your family to embrace the signs of the next season and to appreciate the seasons as they come along and go.
Bucket lists honestly help you to appreciate the atmosphere around you before it passes by. It seems like the world is zooming by and kids are growing faster than we would like to admit.
Without order during our homeschool year, I am just a little lost. Bucket lists are great for me to make sure we donʻt miss a thing throughout each season or at least try as many things as we can in them.
Grab some more free printable bucket lists to use with your family throughout the year togo alongside free printable spring bucket list. 
The following two tabs change content below.
Jeannette is a wife, mother and homeschooling mom. She has been mightily, saved by grace and is grateful for God's sovereignty throughout her life's journey. She has a Bachelor in English Education and her MBA. Jeannette is bi-lingual and currently lives in the Tongan Islands of the South Pacific. She posts daily freebies for homeschoolers!
Latest posts by Jeannette Tuionetoa (see all)