Sequencing is an essential skill for understanding story. Practice it with a beloved children's song with this Itsy Bitsy Spider Mini Sequencing Set!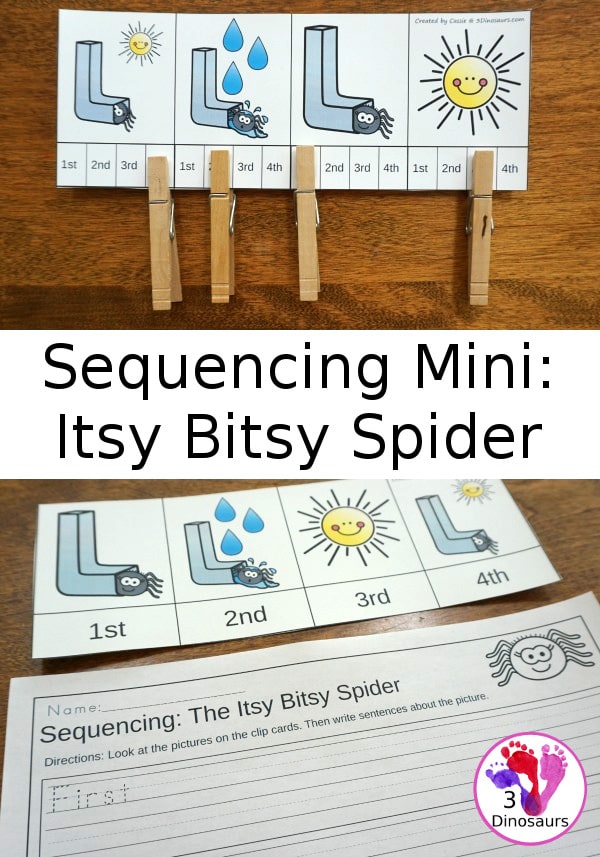 This set from 3 Dinosaurs has 2 sets of sequencing choices. There are 4 order cards or 4 clip cards. It's up to you which one you'd like to use! Your child will put the events of the song in order using pictures. Then, they will record their answers by writing sentences for each of the pictures in order. Not only does this activity help with sequencing and writing, but your child can also practice ordinal numbers!
For other sequencing sets, check out:
The following two tabs change content below.
Keri
Keri is a former elementary and middle school teacher who's worked overseas for 4 years. She loves to write and so decided to pursue her writing dream!