Children will love retelling the story of Hey diddle, diddle the cat and the fiddle with these Pop-Up Nursery Rhyme Story Sequencing Cards!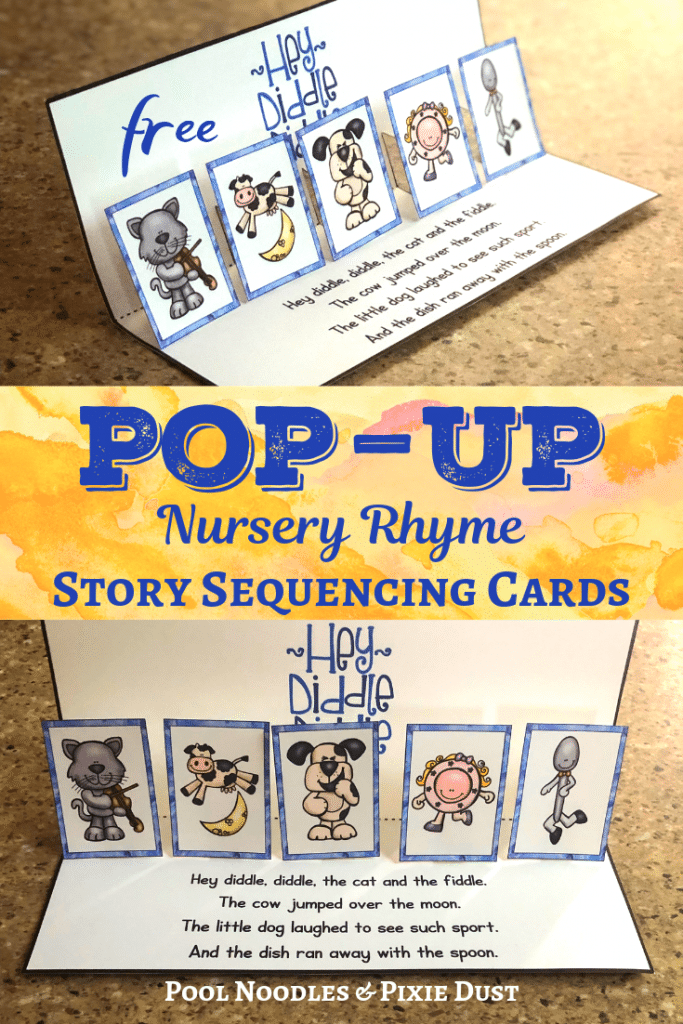 Familiarity with this popular nursery rhyme will help children feel successful as they practice story sequencing by placing each story card in the correct order. And, they will be delighted with the fun pop-up element of this card! This hands-on activity from Pool Noodles and Pixie Dust is also something they can keep after they've assembled it. They can continue to recite and retell this sweet nursery rhyme as they open and close their new card as often as they like!
This free printable activity includes:
Story Sequencing Cards
Story Pieces
Both color and black and white versions
For other similar resources, check out:
The following two tabs change content below.
Keri
Keri is a former elementary and middle school teacher who's worked overseas for 4 years. She loves to write and so decided to pursue her writing dream!