The multitude and seeming magnitude of decisions that we have to make as homeschool parents can be overwhelming. There are only so many hours in the day, and not enough time or money to make all of our homeschool dreams happen. So it can be helpful to focus on a few key areas in order to maximize the joy and minimize the problems in our homeschools. Just for you, Leslie Maddox has created this How to Homeschool Printable: Difficulties, Dislikes, and Delights!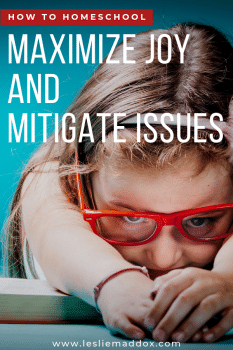 This printable helps the homeschool parent to document a child's Difficulties, Dislikes, and Delights. They may be areas that require extra time and resources, or areas to be avoided. They may affect choices for curricula and activities or highlight areas that may require changes from the homeschool parent. In general, getting to know a child's Difficulties, Dislikes, and Delights will help the parent to make wise and insightful decisions, and give more personality to a homeschool.
For other homeschool tips, check out:
The following two tabs change content below.
Keri
Keri is a former elementary and middle school teacher who's worked overseas for 4 years. She loves to write and so decided to pursue her writing dream!