One of the biggest homeschooling mistakes we can make is choosing curricula that don't match our kids' learning preferences. This FREE Learning Preferences Printable can make the process of determining learning preferences easier so that you can pick the right learning path!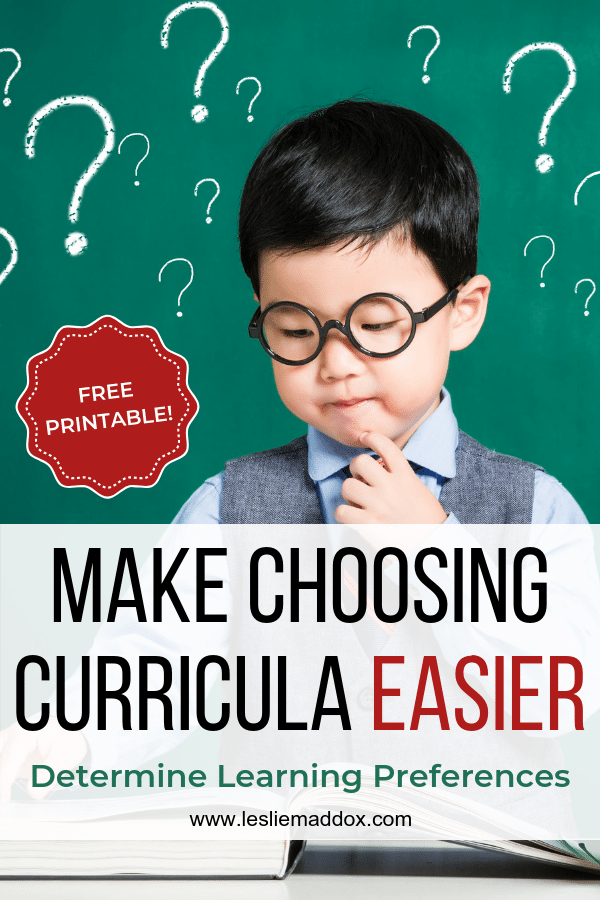 This printable is a way to help you to get specific about the methods, activities, and learning environment that help a concept to click or information to be retained for a particular person. Once you've determined your kids' strongest learning preferences, it is much easier to identify curricula and educational philosophies that are a good match for your family. Understanding learning preferences may be the single most helpful tool for you as you customize your homeschool! Tips and explanations for teaching and for using the printable are included in the post at Leslie Maddox!
Check out these other curriculum resources!
The following two tabs change content below.
Keri
Keri is a former elementary and middle school teacher who's worked overseas for 4 years. She loves to write and so decided to pursue her writing dream!