Looking for a unique way to practice sequencing? Then, look no further, because Beth at Preschool Play & Learn has you covered! Check out her latest: FREE Farm to Table Sequencing Cards!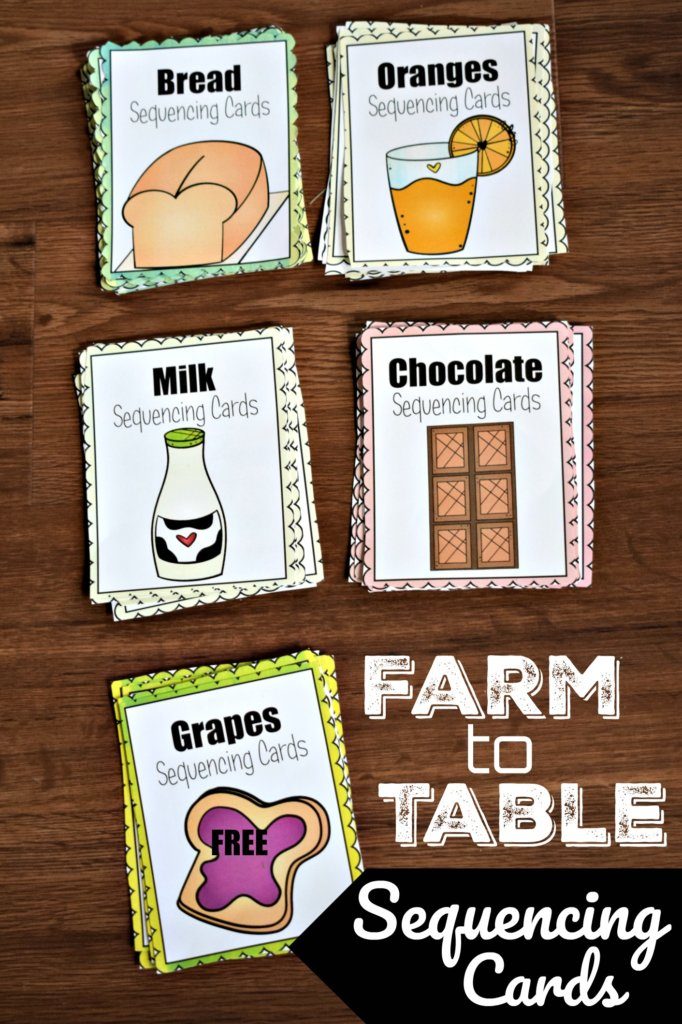 It's a wonderfully cute way to teach your child how food gets from the farm fields to our tables. These cards cover sequences such as cocoa beans to a chocolate bar, cows to milk, wheat to bread, and more! Print in color and laminate for reuse. Get sequencing!
For other sequencing resources, check out:
The following two tabs change content below.
Keri
Keri is a former elementary and middle school teacher who's worked overseas for 4 years. She loves to write and so decided to pursue her writing dream!