Memorizing Bible verses together is a great way to connect with your family and draw closer to God. Hide His word in your hearts together using these printable FREE Family Scripture Memory Verses.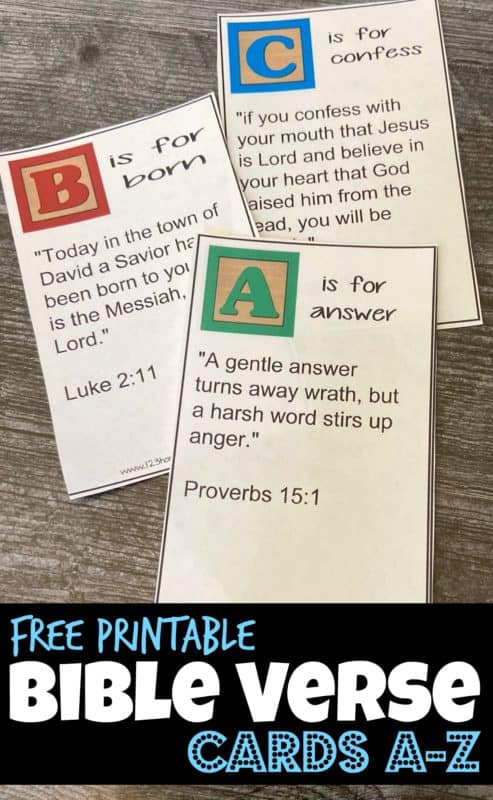 Colorful blocks on each card feature a letter of the alphabet, and a verse with a highlighted word starting with the featured letter is printed below it.
These verses are simple and meaningful, and a few minutes together is all it takes to learn each one.
Anyone can use these memory verse cards, from beginners to the most experienced in scripture memory, from young children to wise and learned grandparents.
Try learning in different ways, such as writing the verses on paper, singing the words, or have children fill in missing words as parents recite.
There are many ways to learn scripture verses, and these printable memory verse cards are a great tool to help your family learn about God and His love for them.
Grab more FREE family scripture memory resources.
The following two tabs change content below.
Jeannette is a wife, mother and homeschooling mom. She has been mightily, saved by grace and is grateful for God's sovereignty throughout her life's journey. She has a Bachelor in English Education and her MBA. Jeannette is bi-lingual and currently lives in the Tongan Islands of the South Pacific. She posts daily freebies for homeschoolers!
Latest posts by Jeannette Tuionetoa (see all)