Whenever it rains, my children enjoy discussing water and how it relates to weather. This free cycle of water flipbook will be an interesting activity if you have curious little minds.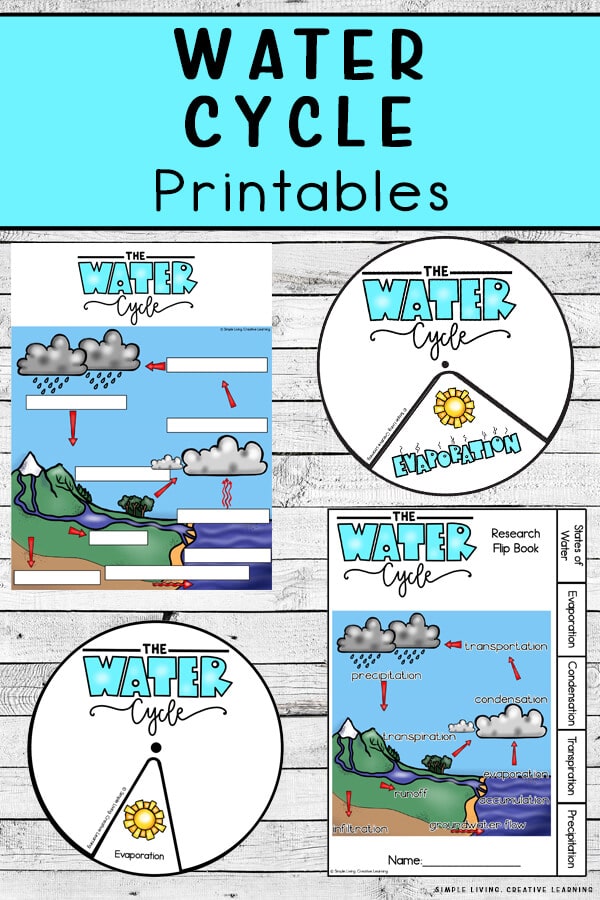 Learning about the cycle of water helps us understand why it rains and what happens after.
Warmed water evaporates and rises into the air, forms clouds, and falls to the earth as precipitation. I explain to my children that we know precipitation as rain, snow, sleet, or hail.
They understand that this cycle of evaporation, condensation, and precipitation is constant.
Your child can learn all about the cycle of water on the earth with this fun flipbook.
Labeled diagrams will help your child understand how the water cycle happens. With a blank diagram, they can identify and label their own page.
A page about the three states of water asks your child to list each one. A second section invites your child to draw a picture of water in each state.
Other pages will have your child research terms such as condensation, transpiration, and evaporation. Tabbed sections make it easy for them to organize their pages.
Grab more printable flipbooks below:
The following two tabs change content below.
Jeannette is a wife, mother and homeschooling mom. She has been mightily, saved by grace and is grateful for God's sovereignty throughout her life's journey. She has a Bachelor in English Education and her MBA. Jeannette is bi-lingual and currently lives in the Tongan Islands of the South Pacific. She posts daily freebies for homeschoolers!
Latest posts by Jeannette Tuionetoa (see all)