Check out this free Civil Rights Movement unit study to teach your kids about the fight for equal rights of the African-American people that lasted from 1954 to 1968.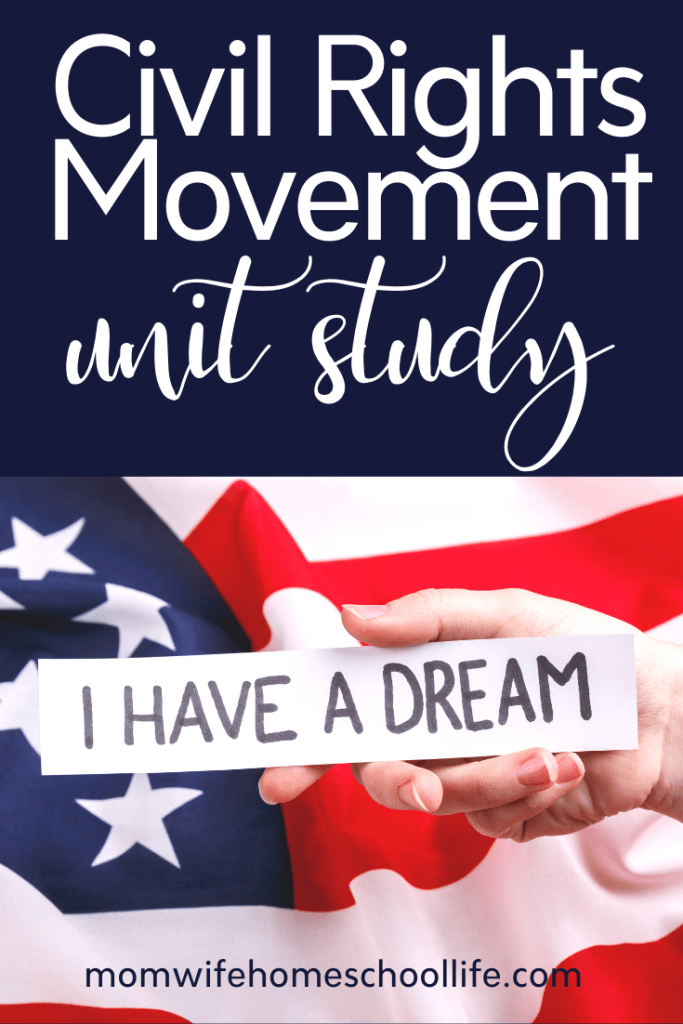 Your kids can learn so much about this movement in American history that helped shape our nation. Activists of all races joined the Civil Rights Movement in marches, sit-ins, and protests.
The movement helped change five different federal laws and helped pass two amendments to the Constitution. Praise God this time helped people understand we are truly all created equal, including in the eyes of the law.
This is a great time to teach our children about how God views each and every one of us – how He has created us all in His image.
Grab more free resources to teach kids about Americana history.
The following two tabs change content below.
Jeannette is a wife, mother and homeschooling mom. She has been mightily, saved by grace and is grateful for God's sovereignty throughout her life's journey. She has a Bachelor in English Education and her MBA. Jeannette is bi-lingual and currently lives in the Tongan Islands of the South Pacific. She posts daily freebies for homeschoolers!
Latest posts by Jeannette Tuionetoa (see all)