Playing a game to learn and practice skills makes it more fun for kids. And, bingo is a fun game that is easy for children to play! Check out this Beach Bingo Game from Pool Noodles and Pixie Dust!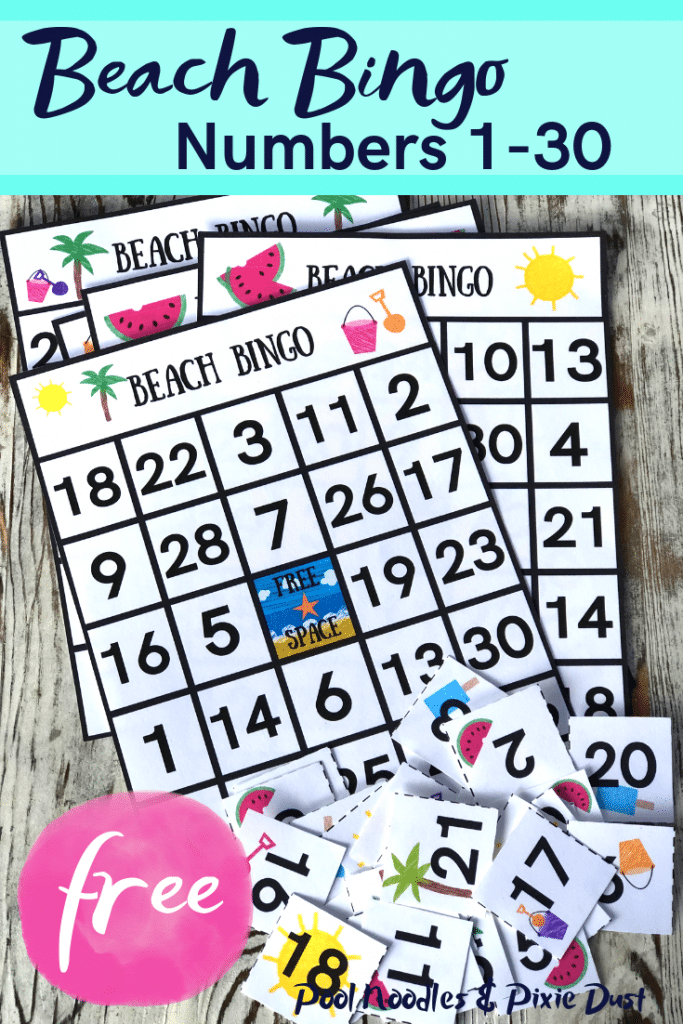 This bingo game helps children practice number recognition for numbers 1-30 in a fun way. It can also be used as an independent center with children matching the number tiles to the numbers on the bingo cards. It's a great addition to your summer activities to keep your children's math minds fresh!
This printable beach bingo game includes:
5 Game Boards with Varying Arrangements of Numbers 1-30
Cut-Apart Beach-Themed Number Tiles 1-30
For other bingo games, check out:
The following two tabs change content below.
Keri
Keri is a former elementary and middle school teacher who's worked overseas for 4 years. She loves to write and so decided to pursue her writing dream!